Bluetooth Foot Switch Double Pedals Dual Mode Connection USB Type-C Two Keys Custom Programming Shortcut function
$89.99$29.99
Product Code: FS2016BT2_A
Manufacturer: PCsensor
Stock Level: 998
PCsensor FS2016BT2_A Double Foot Switch is a programmable keyboard with Bluetooth and USB Type-C interface,which you can use in mobile phone or computer.You can assign the footswitch to a custom function like any key, key combination, string or multimedia key through the corresponding software.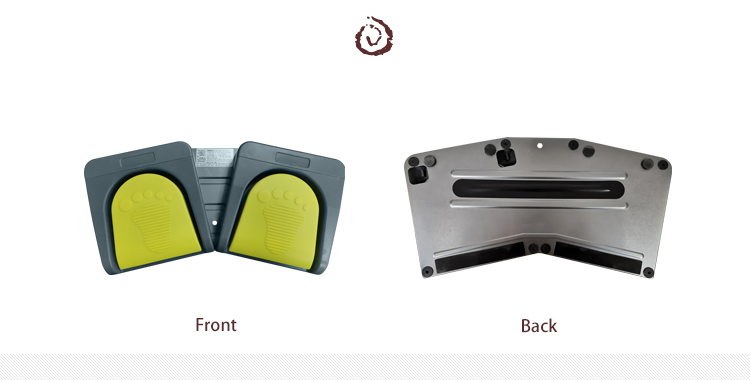 Product name: FS2016 Bluetooth Double Foot Switch
Specification: 300mm*162mm*35mm
Distance: ≥10m
Power supply mode: AAA (No. 7)*2
Life: >100,000 times
Style: Type-C or Micro
Operating system: Windows 10,DOS,macOS,Linux,Android,and other systems.
(don't support Win 7 ,XP) 
Provide Windows-based key definition setting software.After setting,you can use the device on DOS,Mac,Linux and Android.
Note: the battery don't including in packing list because of logistic.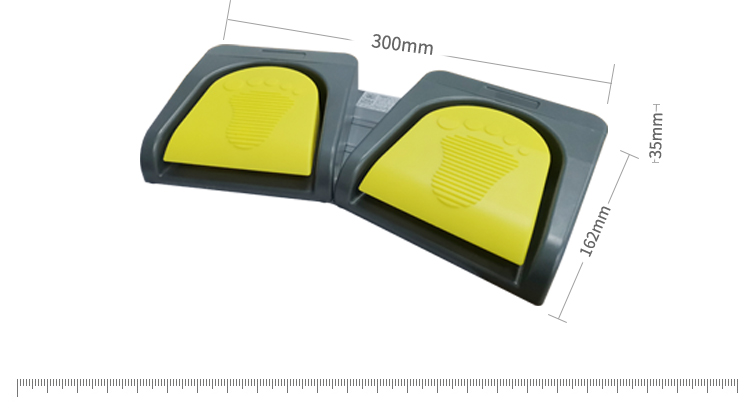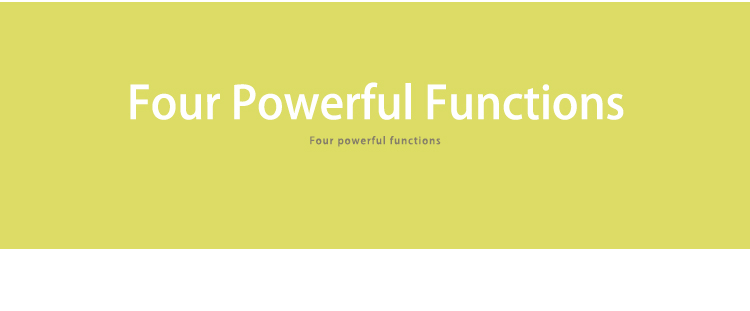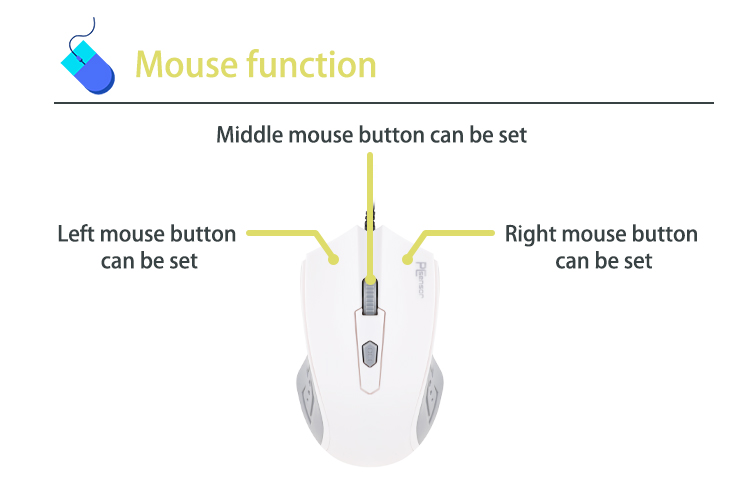 This product only provides windows-based function setting software. After successful setting in Windows, it can be used in MAC, IOS, android, Linux and other systems.  
1. Can log in to software.pcsensor.com to download Footwitch.exe and the latest version Software.
2.① Insert device into USB port;
   ② Run the software FootSwitch.exe
   ③ Select the corresponding setting window to enter the function keys you want to replace
   ④ Click the"save" to finish the setting

two ways of setting bluetooth pairing: pedal pairing and application pairing.
• select the pedal pairing, long press the pedal and the green and red light flash to enter the pairing status, then you can set it.
(The time of press and hold the pedal for pairing can be set,about 3s~60s)
After entering the pairing mode, you can use your mobile phone or computer to search for the device and then perform the pairing operation.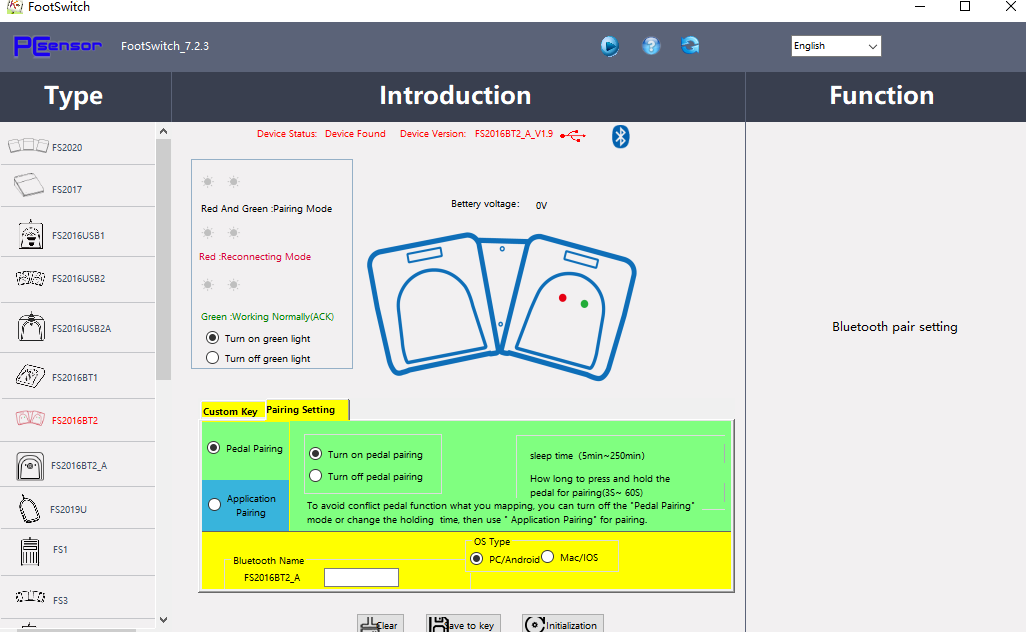 • select the application pairing, and add or search the device (FS2016BT2_A) on your computer or phone after entering pairing mode. If you are connected to a computer or Android device, please select PC/Android.Select IOS if you use an Apple device.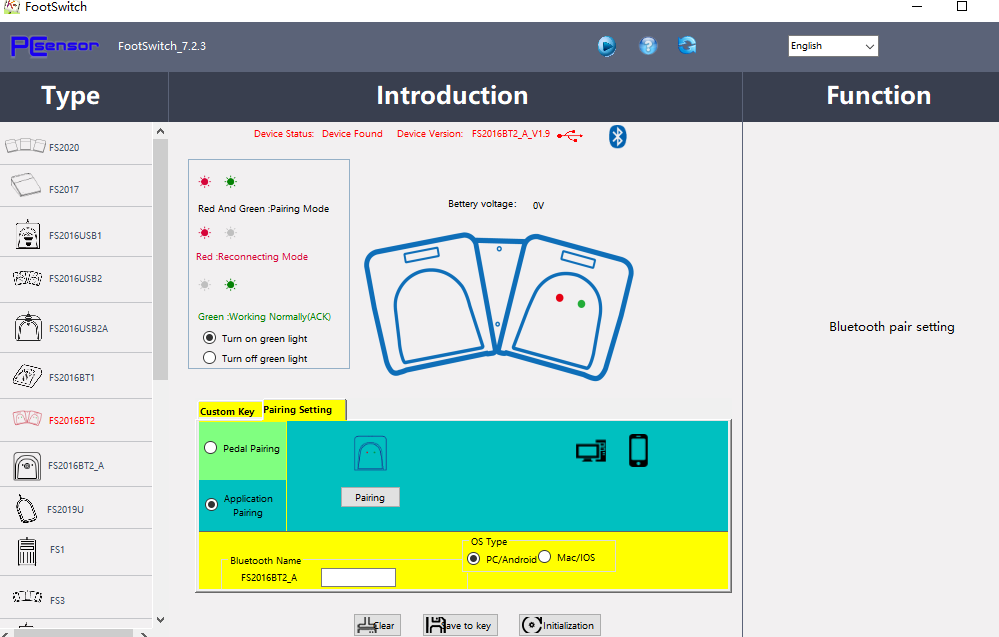 ---
Customer Reviews
This product hasn't been reviewed yet.