Electric Deep Tissue Handheld Percussion Muscle Massage Fascia Gun High Frequency Cordless Portable Vibrator Brushless Rechargable for Soreness and Stiffness Relief Relax Fascia Gun Shaping Slimming Massager
$129.99$49.99
Product Code: MINI-007
Manufacturer: PCsensor
Stock Level: 1680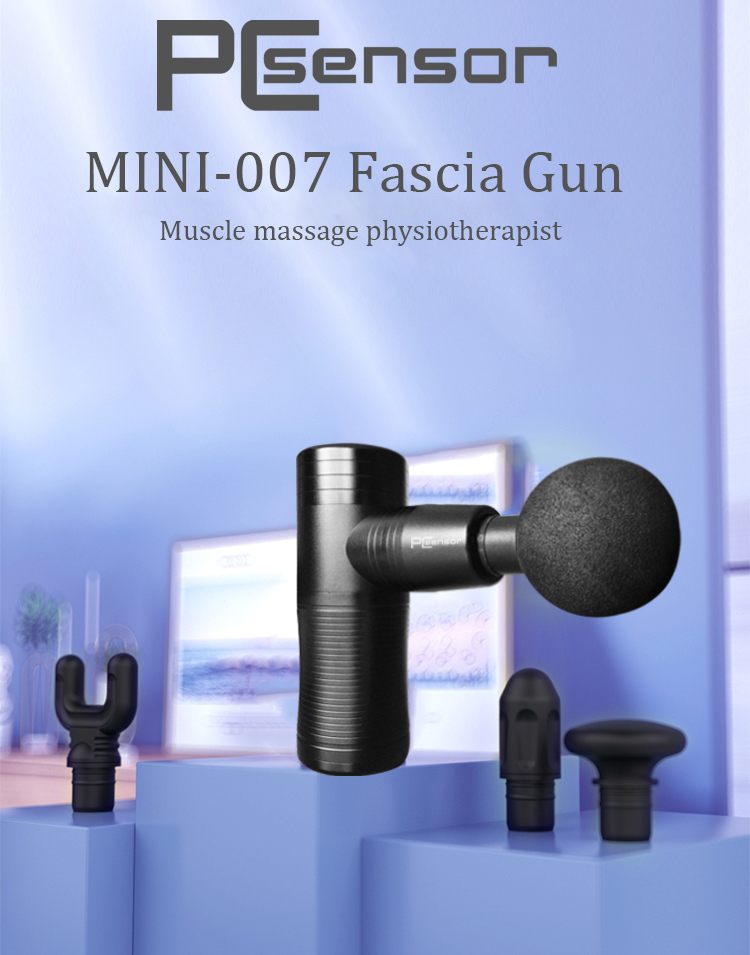 Everyone from professional athletes to recreational gym-goers to those with chronic pain love this powerful massage for many reasons: Percussive therapy can help muscles recover faster, reduce muscle pain and lactic acid build-up, improve range of motion and flexibility, encourage blood flow and more.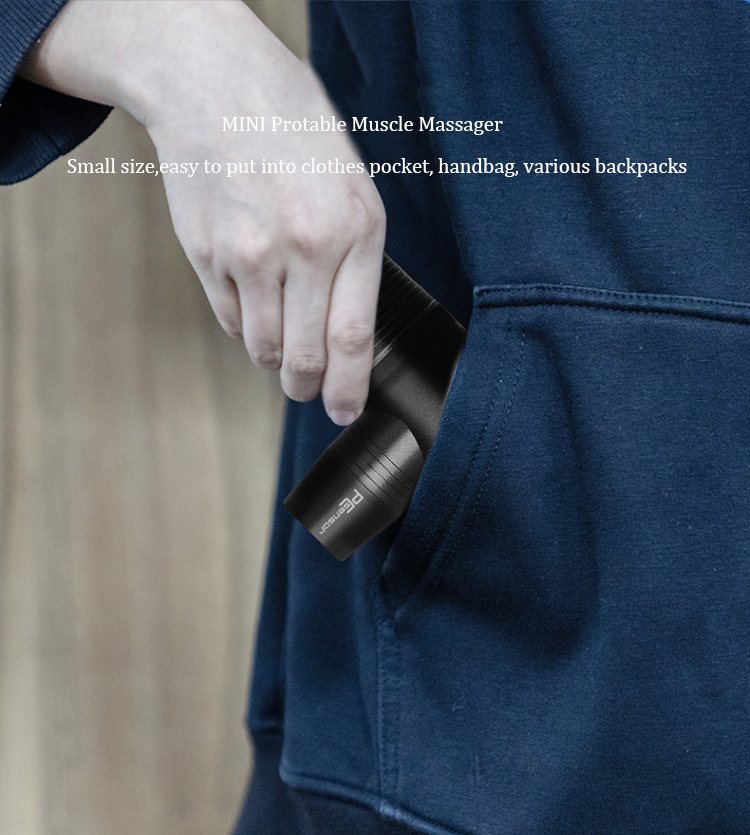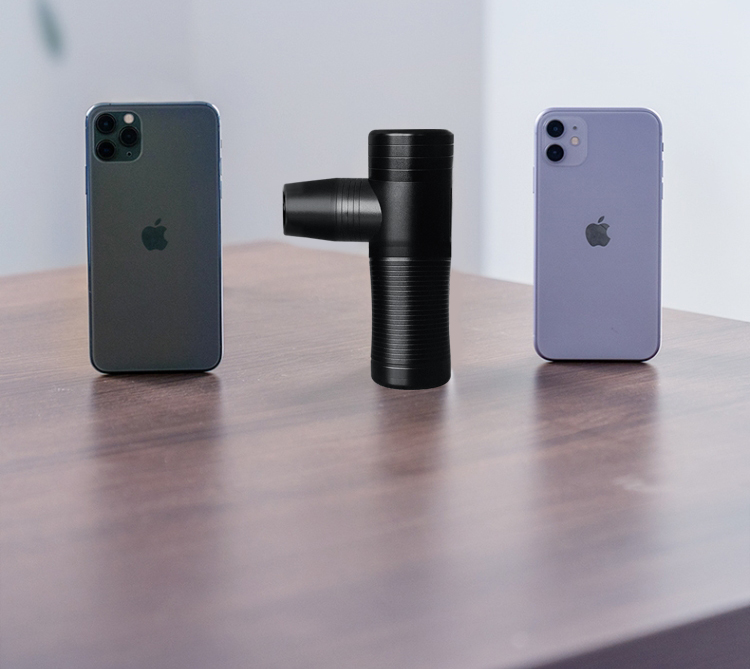 1 Button Control- For ON/OFF and speed switch, simple&convenient.

4 Hours Run Time- Energy-saving, can use longer per full charge.

4 Levels of Speed- Able to meet different levels of myofacial massage.

15 min Auto Off- Avoid overuse and overheat, ensures your safety.

35db-50db - Low noise, ensures you a quiet and comfortable environment.

More- High powerful brushless motor, Ergonomic and sweat-proof handles, 4 Replaceable massage heads.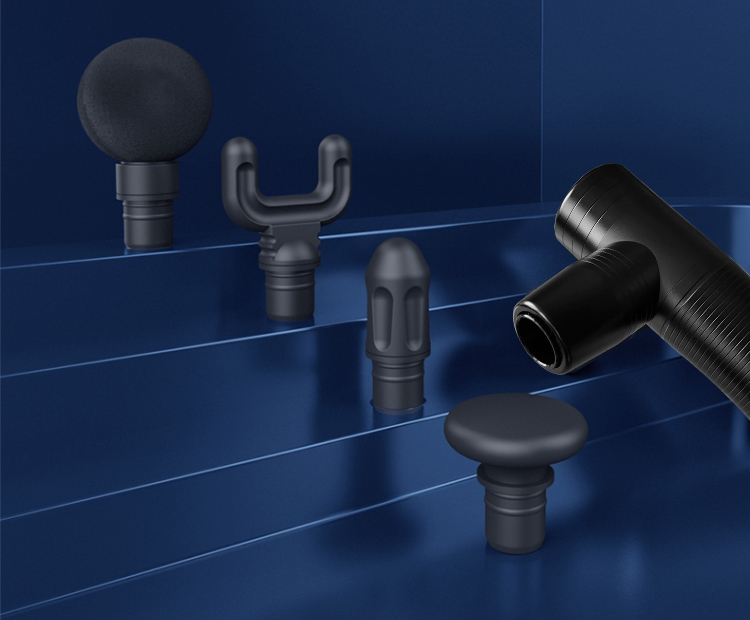 Interchangable head attachment:
1. Round ball head: Suitable for whole body muscle relaxation.
2.Bullet head: Suitable for deep tissues, and small muscle areas.
3.U-shaped head : Mainly used for spine, neck and shoulder for sensitive muscles or soft tissues.
4.Flat head: Suitable for full body muscle relaxation, such as back and leg.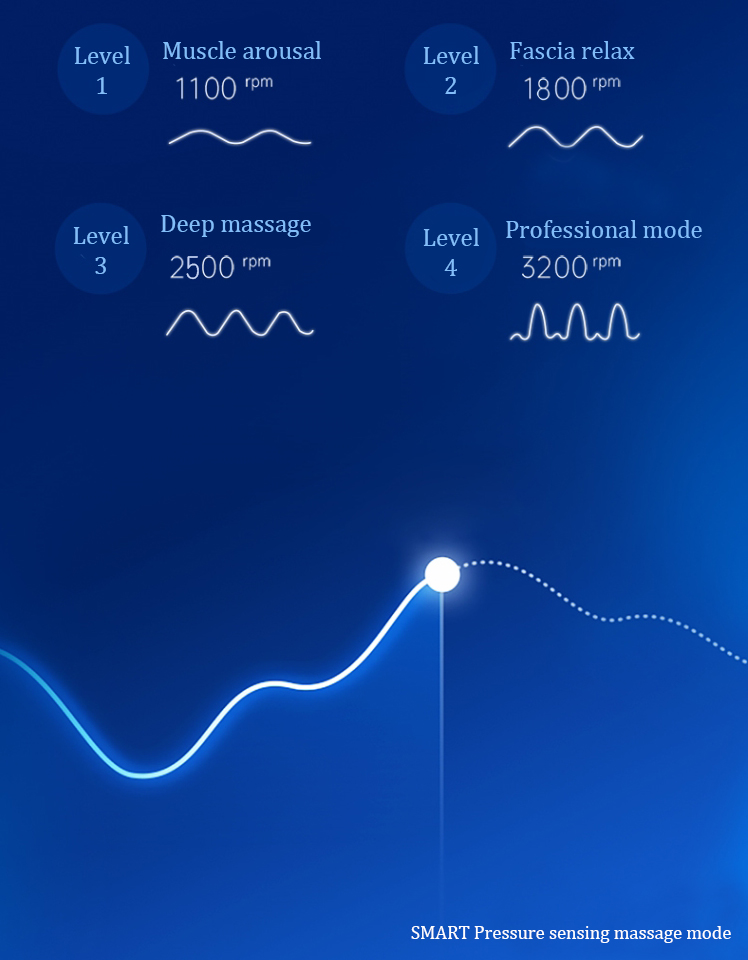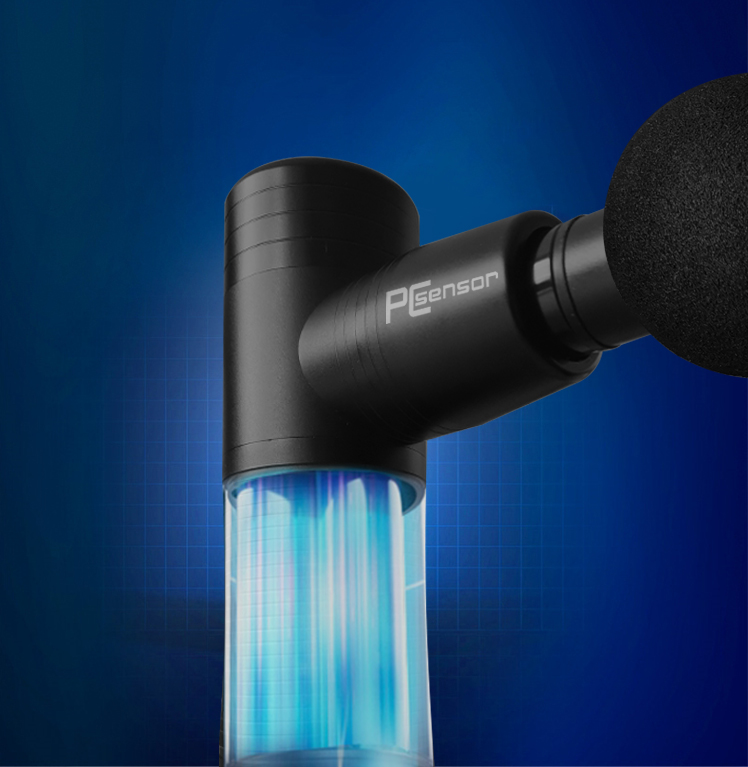 -The Muscles Massage Gun goes up to 3200 RPM, allowing for maximum muscle relief.
-2400mAH battery. It can keep working for about 7 hours per charge at level 1.
Wide range of applications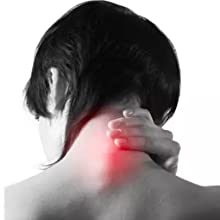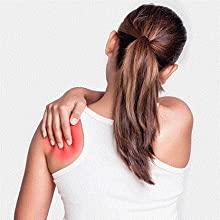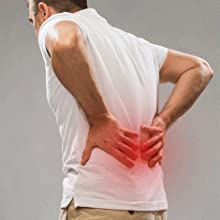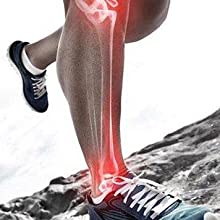 Sore Neck                Sore Shoulders                 Sore Back                    Sore Legs

Warm Tips:
1. Please turn off the power at the bottom in time after use.
2. Do not press the massage gun on your or anyone's the joints directly.
3. Do not use it in the same position for more than 3 minutes to avoid muscle damage.
4. Do not operate continuously for more than 1 hour, and let the device rest for 30 minutes before re-use.
5.  Do not use the massage gun near organs and aorta, such as the neck, chest, abdomen, and armpits.
---
Customer Reviews
This product hasn't been reviewed yet.