Three Foot Switch Pedal Control Custom Shortcut Key Combination Key for Page Turner DAW Fortnite League of Legends Transcription
$89.99$21.99
Product Code: FS2020TU1IR
Manufacturer: PCsensor
Stock Level: 9966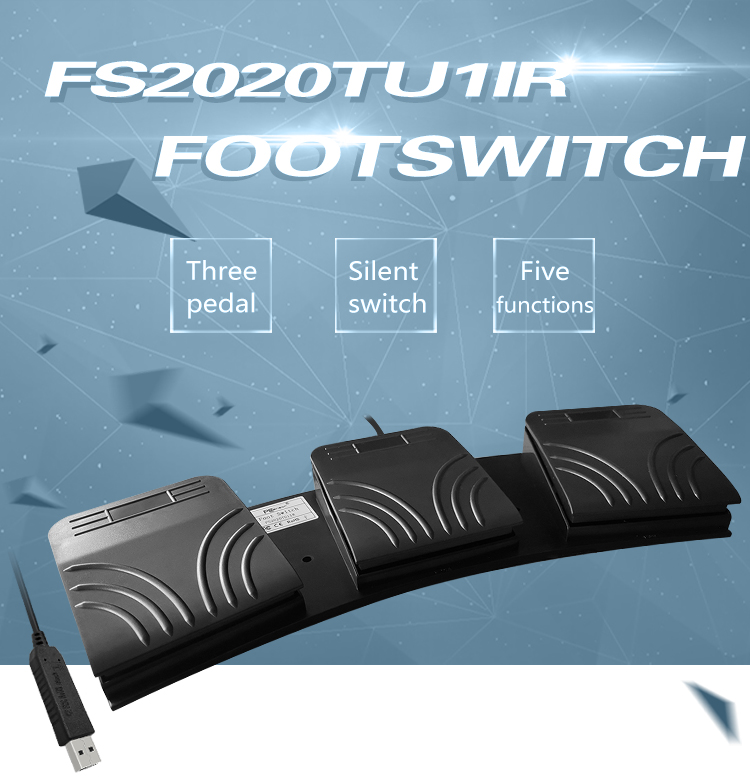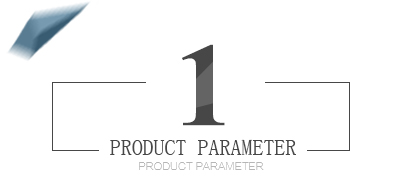 Product Model:FS2020TU1IR
Product Size:367*143*45mm
Product Weight: about 429g
Product Interface:USB
Switch Type: Slient Photoelectric Switch
Internal power supply:5V@15mA
USB Cable Length: 2 meters (customizable)
Here are some commonly used shortcut keys


It can be set as shortcut keys such as left mouse button, right mouse button, middle mouse button, forward and backward


Mouse Function

can be set to save, copy, paste, switch programs, open task manager and other shortcut keys.

Keyboard Function

can be set as the up, down, left and right buttons in the gamepad.
 

Game Function

can be set to quickly enter strings(38 characters),such as "Hello how are you today"

String Function

can be set to pause, play, former song, next song, open my computer and other shortcut keys.

Multimedia Function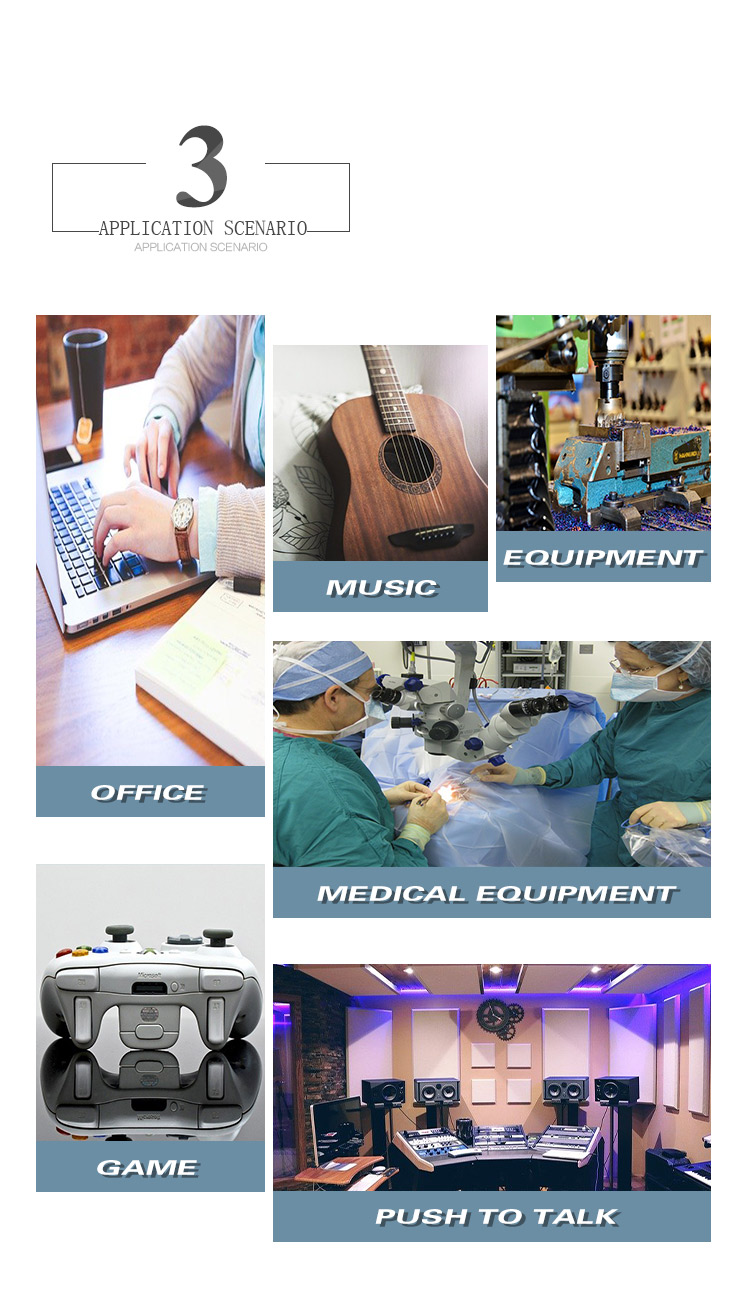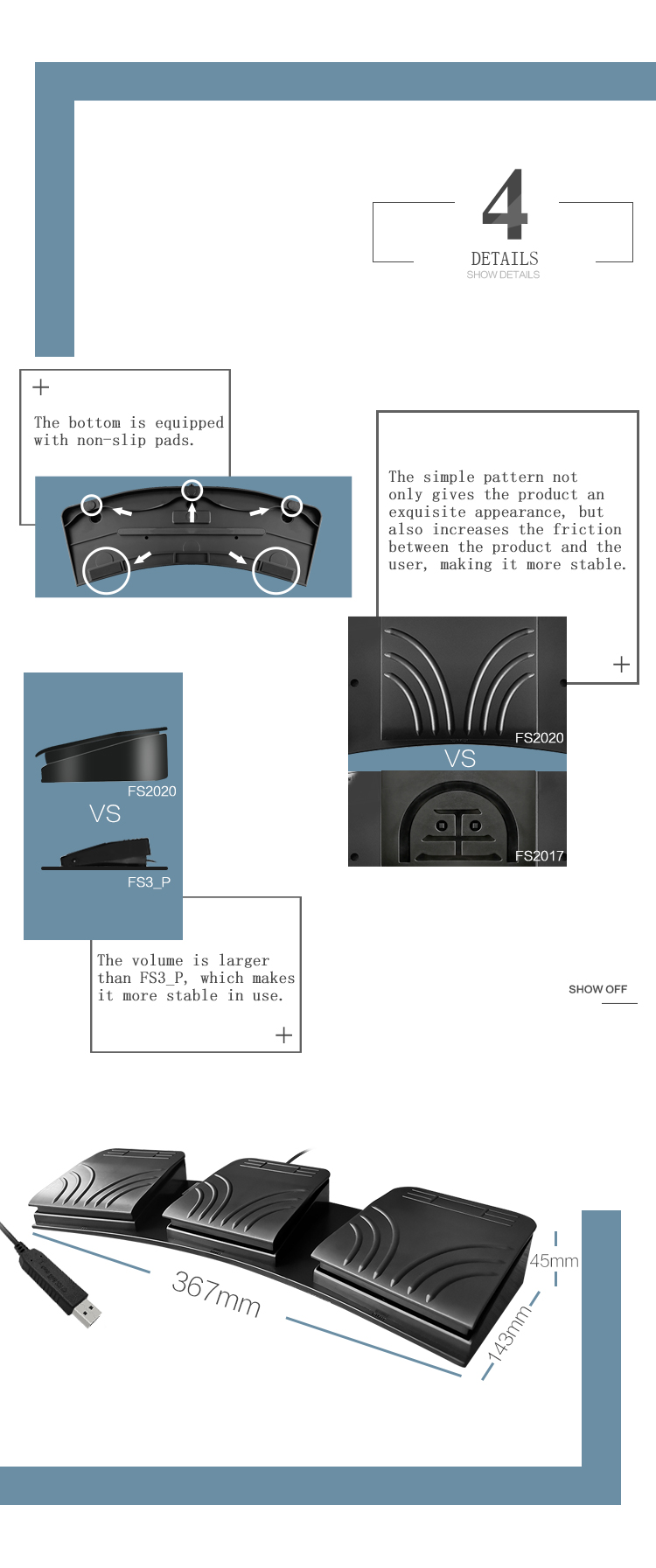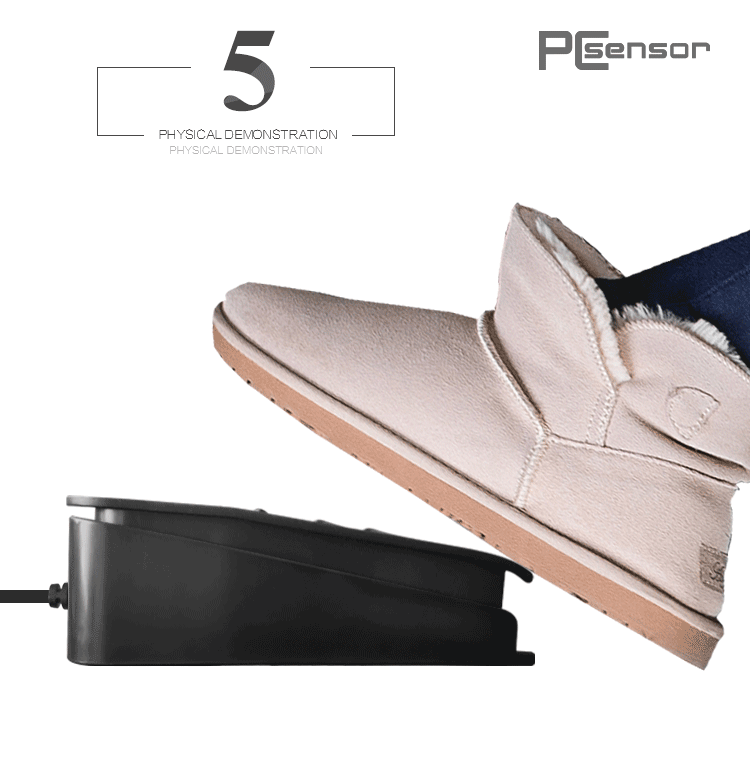 Three pedaling methods

Tiptoe stepping                                Forefoot stepping                         Heel stepping
Tipoe pedaling and forefoot pedaling are suitable for short-term switching. If you need to use the foot switch for a long time and high frequency, it is recommended to use the heel stepping method.
System Compatible
Provide Windows-based key definition setting software.After setting,you can use the device on DOS,macOS,Linux and Android.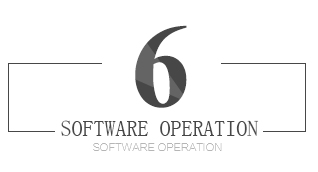 Please access software.pcsensor.com to choose  FootSwitch, download and install the corresponding version software

The following is an example of setting the shortcut key to "Open My Computer" in the multimedia function

                       opening the software
 Plug in device Software automatic identify device
Select Multimedia in the operation interface on the right
Check "Open My Computer" in the multimedia options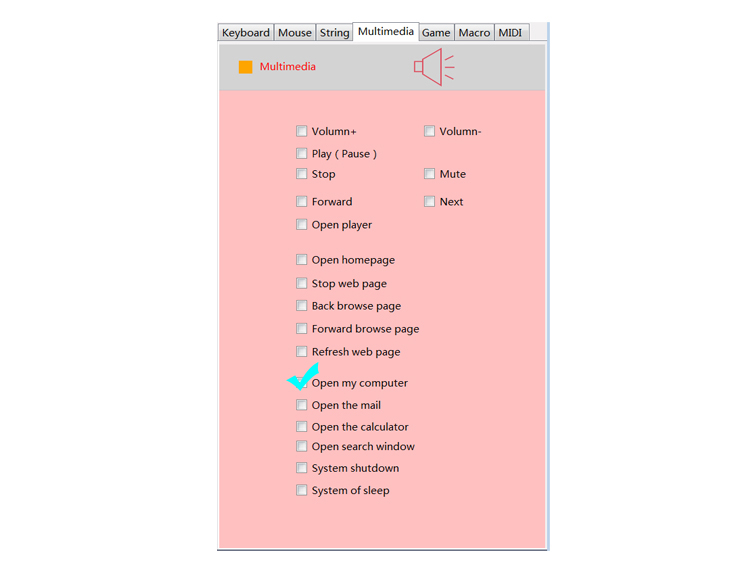 After checking, click the save to key After the save is successful, you can use the foot switch
to trigger the shortcut"open my computer" .



Comparison of Three Pedal Foot Switch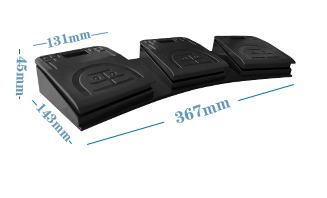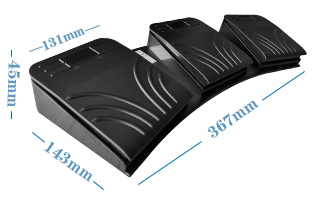 FS2020U(ABS)                                        FS2020TU(ABS)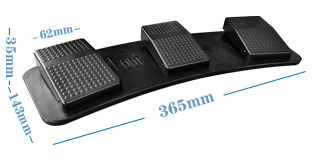 FS3_P(ABS)
---
Customer Reviews
This product hasn't been reviewed yet.