DS18B20 temperature probe,4pin connector,apply to 1W340 serise product(DS18B20 sensor)
$25.00$10.50
Product Code: DS18B20
Manufacturer: PCsensor
Stock Level: 473
1.Description
it is temperature probe . Note: it can connect to TEMPer8 serise and 1W340 serise .  such as :TEMPer8_D2, TEMPer8_D4 ,TEMPer8_D8, 1W340G,1W340C,1W340F. with the purpose of adding the monitoring point . very convenience !
2.Function & Feature
a) Range of measuring: -55~+125 C

;
b) Resolution rate: 0.06C
d)

Weight of Dx sensor : 50g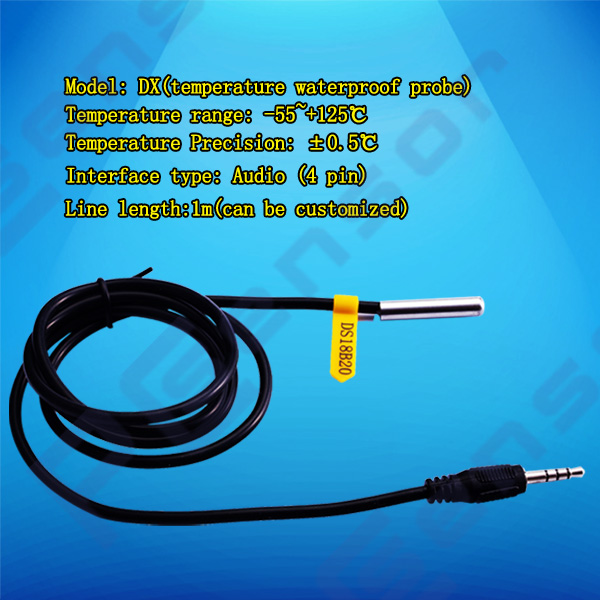 Note: If you want to download the latest software, please click here: http://software.pcsensor.com/pc_en.html
---
Customer Reviews
This product hasn't been reviewed yet.