Multifunctional Portable Travel Mobile Phone Infrared Thermometer Type-C Non-contact IR Human Body Object Temperature Measurement OTG Power Supply
$79.99$14.99
Product Code: IROTG20A
Manufacturer: PCsensor
Stock Level: 1000
                Mobile Phone Infrared Thermometer
              Multipurpose |   Multifunctional    |   Portable  |  Travel
                Measuring temperature of body or object with your mobile phone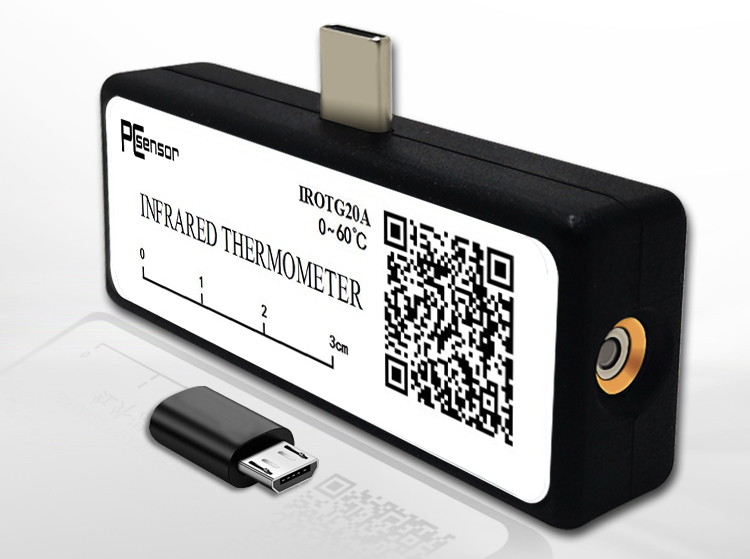 Appearance patent number:ZL202030079356.5 ;  Patent for Utility Model:202020293564X
Product Parameter
Measurement Distance:≤ 3cm

Connection Interface: Type-C 

Power Supply: mobile phone power supply (the phone must support OTG)

Working Current:<20mA

Measurement Range: 
                                   Object mode: 0 - 60℃(Accuracy:± 1℃ )
                                   Body mode: 32 - 42℃(Accuracy:± 0.3℃)

Working Voltage: 5V
                              Features
              connect your  phone to turn it into a thermometer
No need to spend hundreds of dollars to buy a temperature measurement version of the phone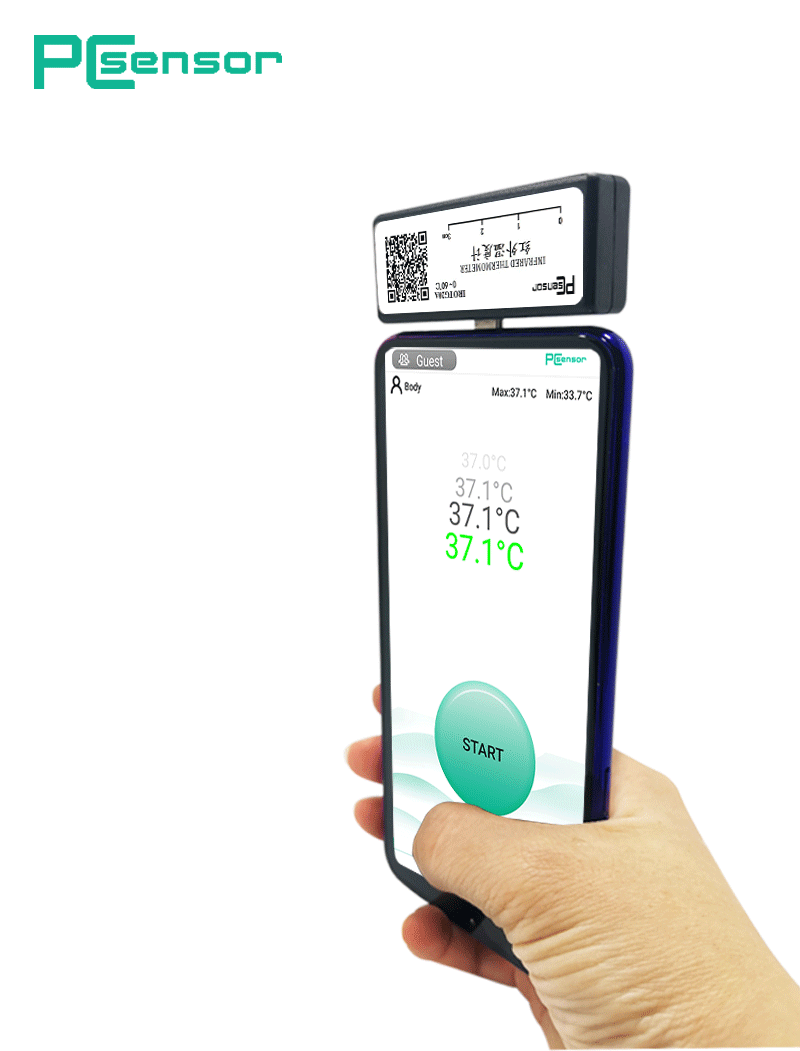 PCsensor's mobile phone infrared thermometer can be connected to the OTGof the mobile phone through the Type-C interface of the product ,then the users can use the thermometer to measure the temperature by the supporting software.
1.Body Temperature Measurement  Mode:
It can measure the body temperature of the human body,and the measurement range is between 32~42℃;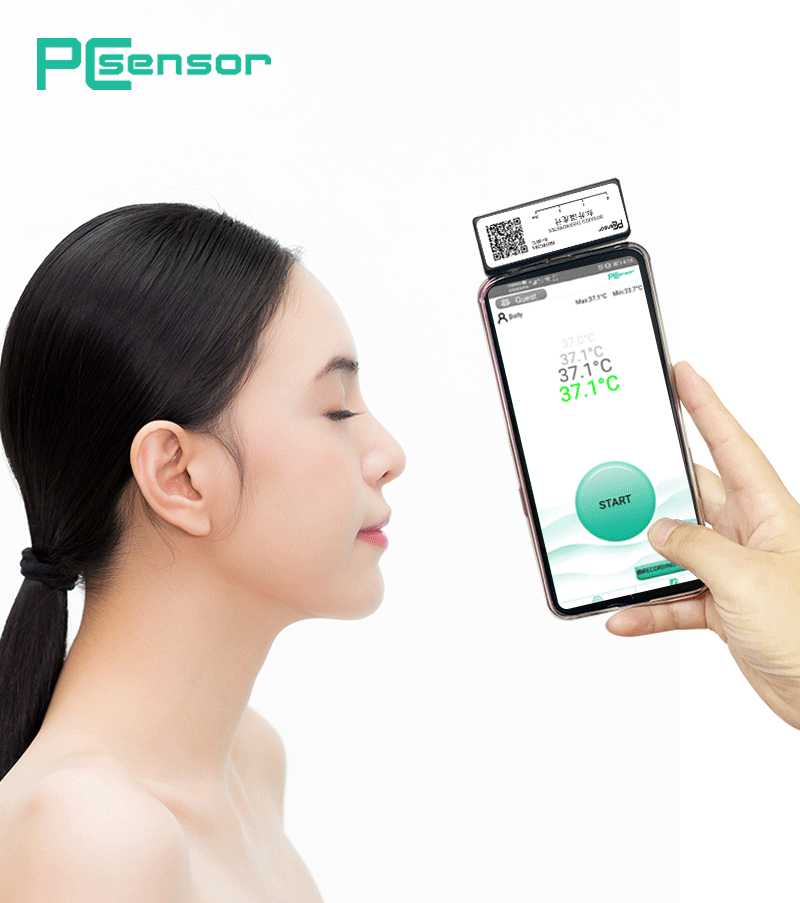 2. Object Temperature Measurement Mode:
  It can measure the temperature of the object , and the measurement range is between 0~60℃;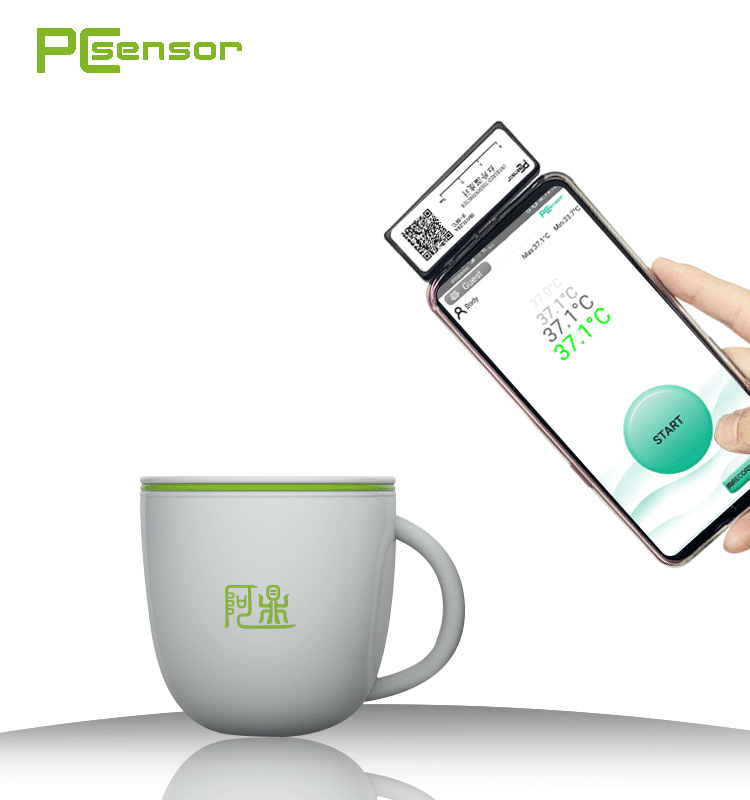 3.Photo for record:
   You can take a real photo, and the software will record the last temperature measurement on the photo.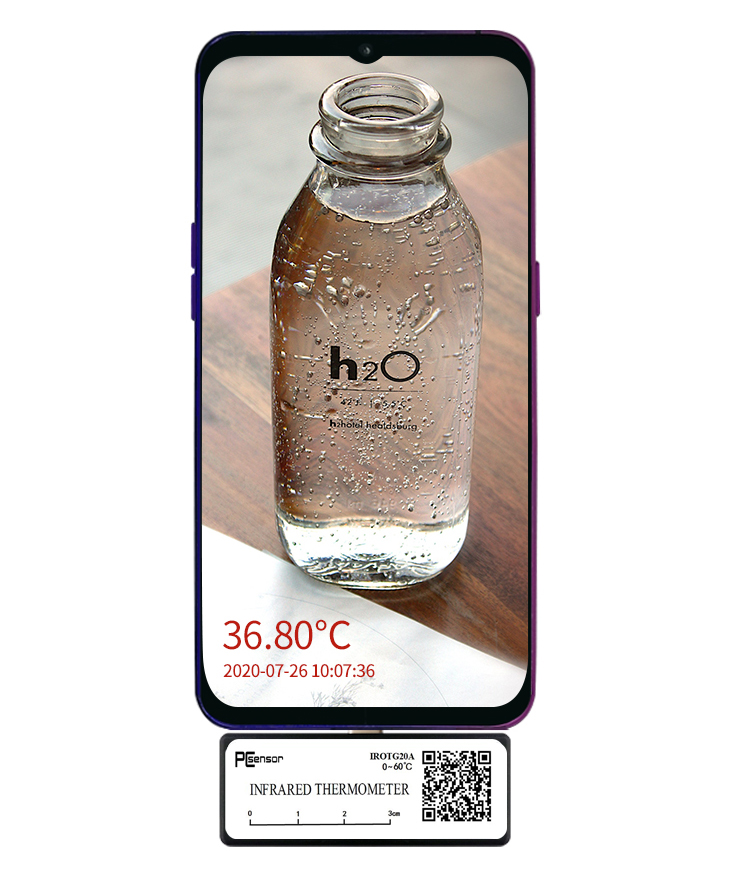 4. Automatic Temperature Measurement:
the default automatic temperature measurement interval is  5 seconds( interval can be changed in the setting), and display body temperature curve. 
5. Voice Broadcast
6.Other functions:Emissivity can be selected when measuring object, over temperature alarm,automatically saving measured values in the log files and so on.
                                    Application Scenes
                                                 The following are some examples


            Household:computer,water temperature,baking


           Station:battery charging point,station staff,tires,engine;


           Community,Office


          Factory:injection molding machine,mounter,wave soldering and so on.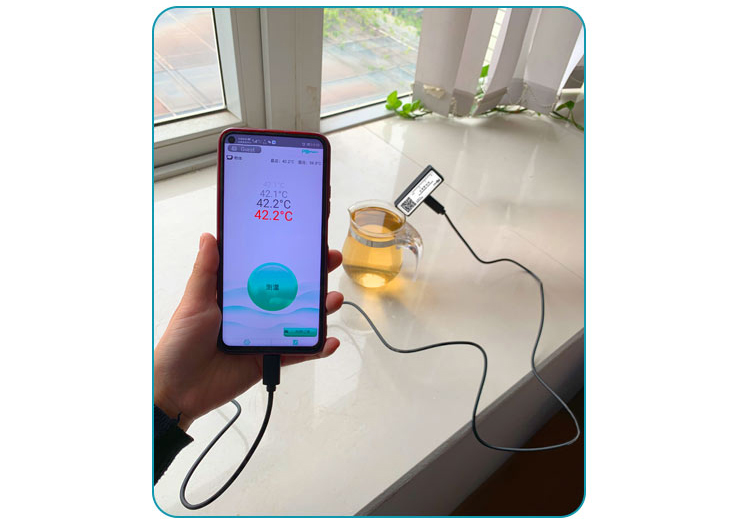 connect the extension cord to measure the tea temperature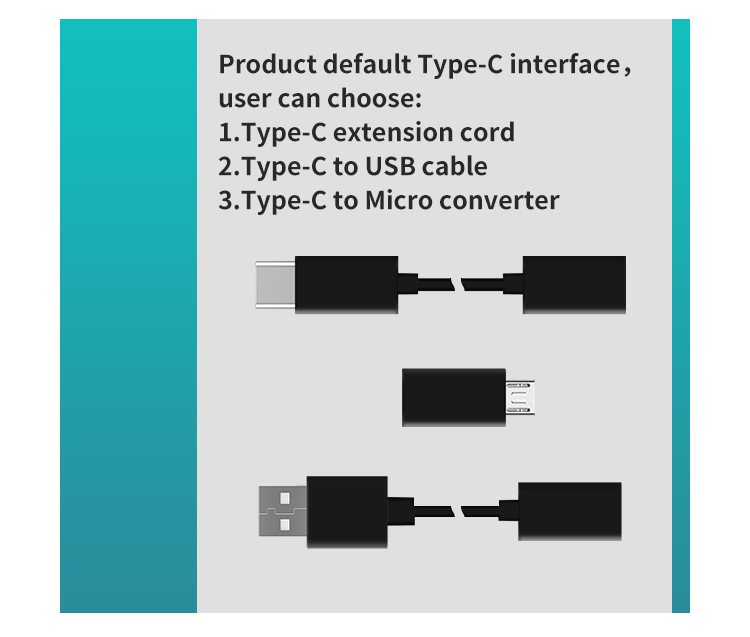 01.Log in http://software.pcsensor.com/ to download the latest version of IROTG.exe and install the software.
      This product is only applicable to Android system(and the phone must have OTG function),not applicable to (IOS)system.
02.After the thermometer is plugged into the phone, the red, green and blue lights flashing, indicating that the thermometer is connected to the phone, and can control the thermometer through software.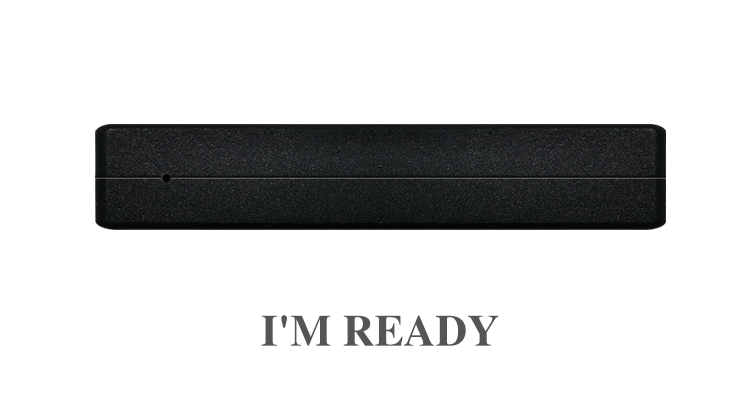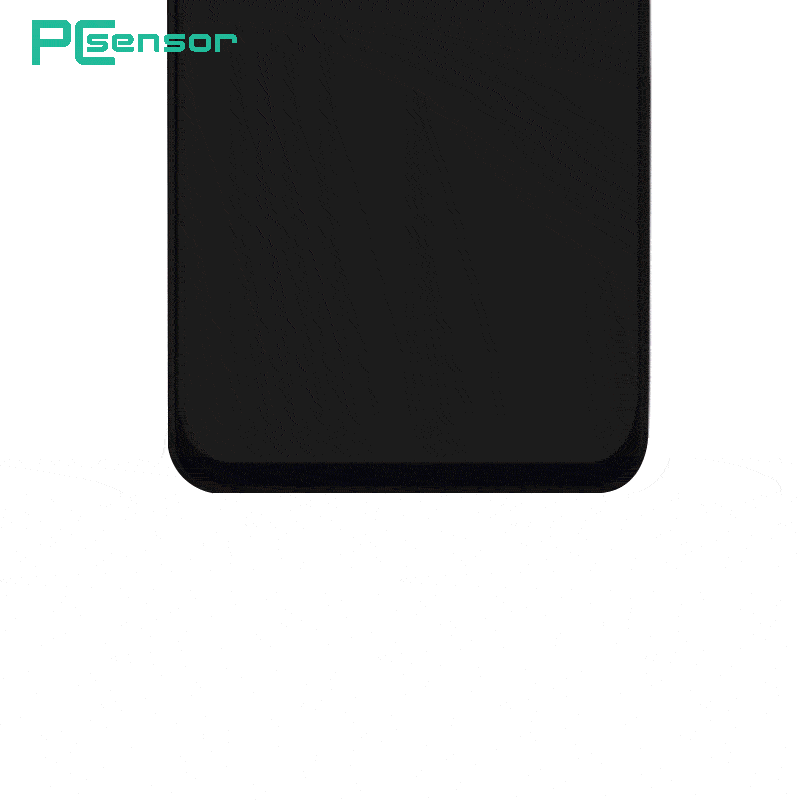 03.Select body temperature or object mode, place the device within 3cm of the object to be measured, and click the START button in the software or the phone volume up key to measure temperture.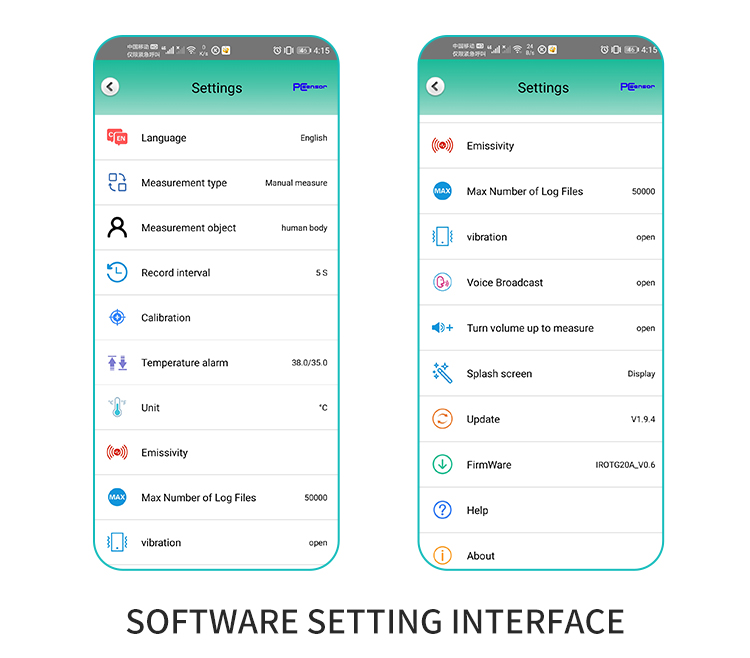 IROTG20A can also be used to connect to the computer through Type-C to Type-A adapter.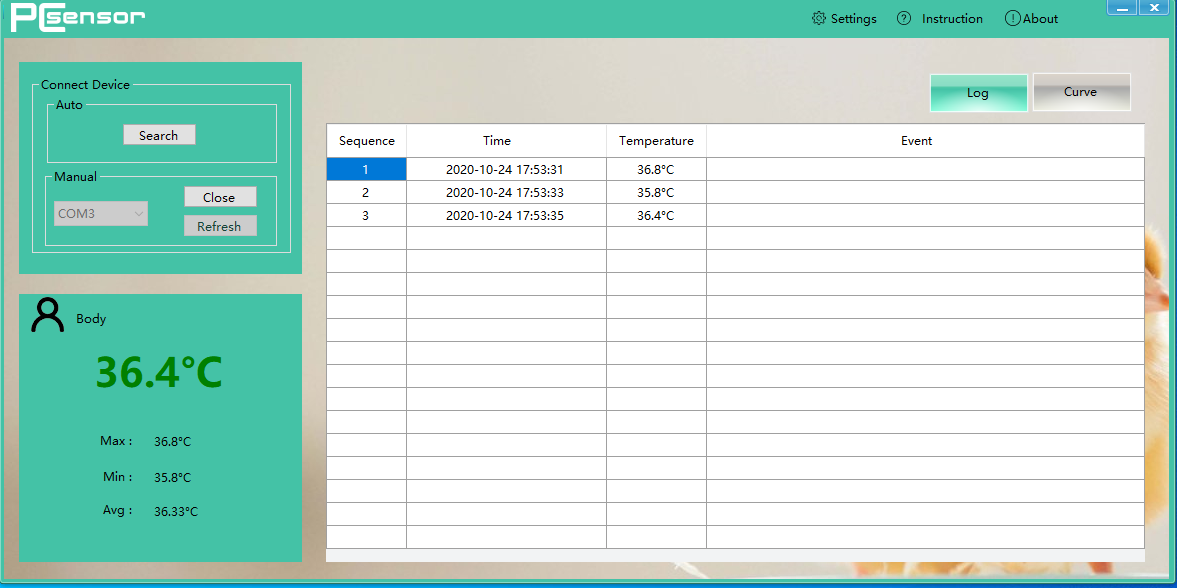 Calibration
To acquire stable and accurate measurement values,calibration of infrared thermometer can be performed on the software through the comparison of measurement values delivered by IROTG20A with those of a traditional thermometer.If there is a significant error,an adjustment can be made to correct the error to acceptable level.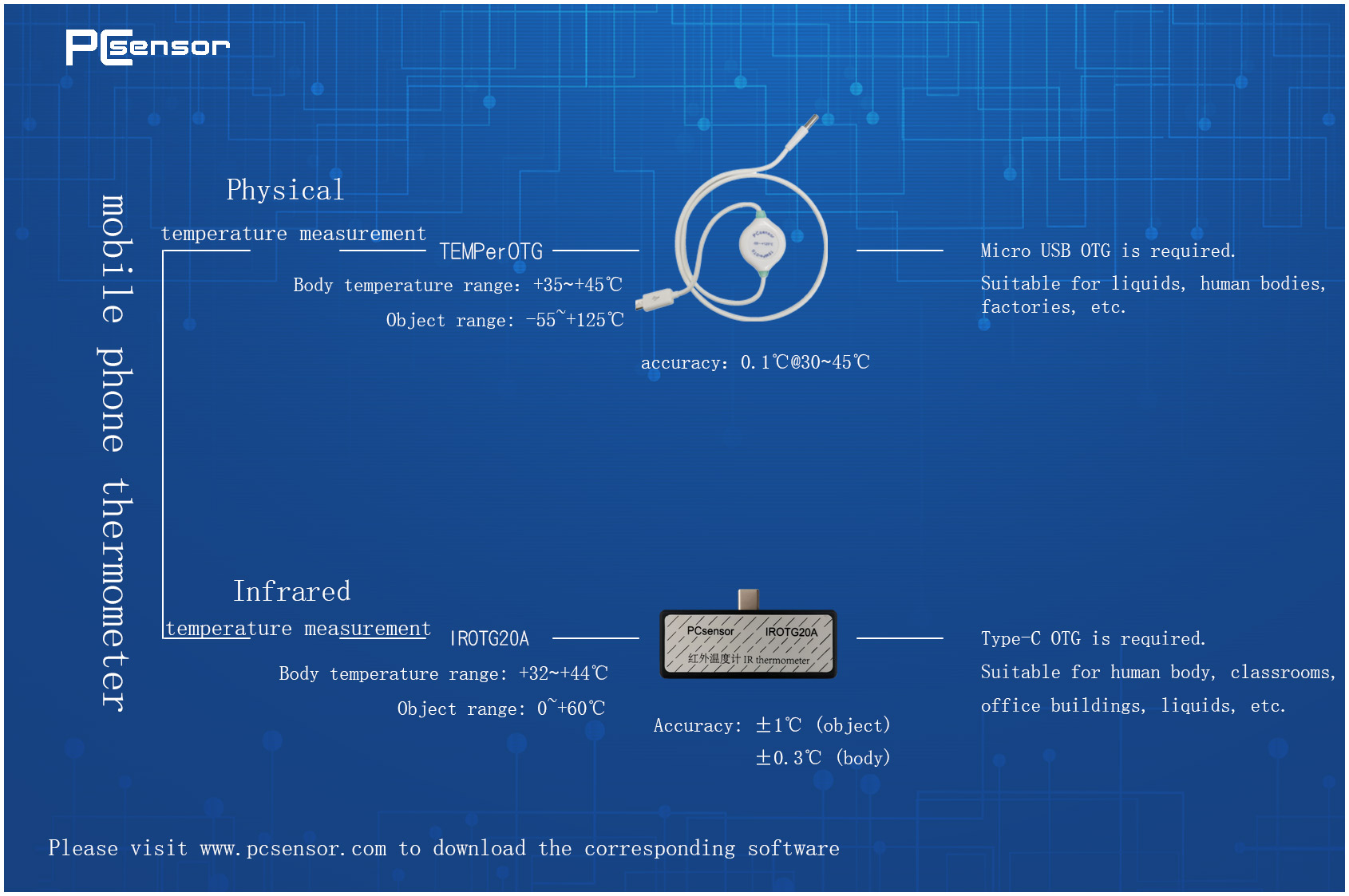 ---
Customer Reviews
This product hasn't been reviewed yet.