USB Thermometer Indoor Outdoor Hygrometer Digital Air Temperature Humidity Meter Hygrothermograph with Email Alarm
$65.50$21.50
Product Code: TEMPerHUM
Manufacturer: PCsensor
Stock Level: 161
1. Description
      HID TEMPerHUM thermometer & hygrometer is a measurement device using USB port to connect to a computer . It can measure the temperature and the humidity of the machine and the environment accurately. It must be connect to the computer to start working .HID TEMPerHUM can be use in computer room, weather, environment and special environment temperature and humidity testing.
2. Function & Feature
Range of temperature: TEMPerHUM -40~+85 ºC; -40~+185ºF;
Resolution rate of temperature: 0.06 ºC
Temperature sensor :
(1) +/- 0.5ºC accuracy    (Typical)
(2) +/-1ºC  accuracy    (Maximum @ 0 to 70 ºC)
Range of humidity:0~100RH%
Resolution rate of humidity:0.03RH%;
Precision of humidity: +/- 3 RH%  (20RH%~80 RH%)   
Voltage: 4~6V;
Electricity:< 10 mA;
Voltage : 5V
Support Windows NT,XP, VIST,Windows 7,10
Memory requirement: 20M
Data autosave to be txt or csv format, can be open by excel;
Send mails function
Graph transfer function 
(1)TXT Special button:
As long as you long pressing the TXT button for 1 seconds, you can read the temperature and humidity no matter in excel, text or word form without running software. If to stop the reading, press the TXT button again . Easy operation! Solve your installed software and cross-platform used troubles!
(2) Caps lock and Num Lock:
You don't want to install software, OK! You can use the Caps lock and Num lock function.
As long as you long press the caps lock or num lock for 3 seconds, you can read the temperature and humidity no matter in excel, text or word form without running software. Then you can create curve.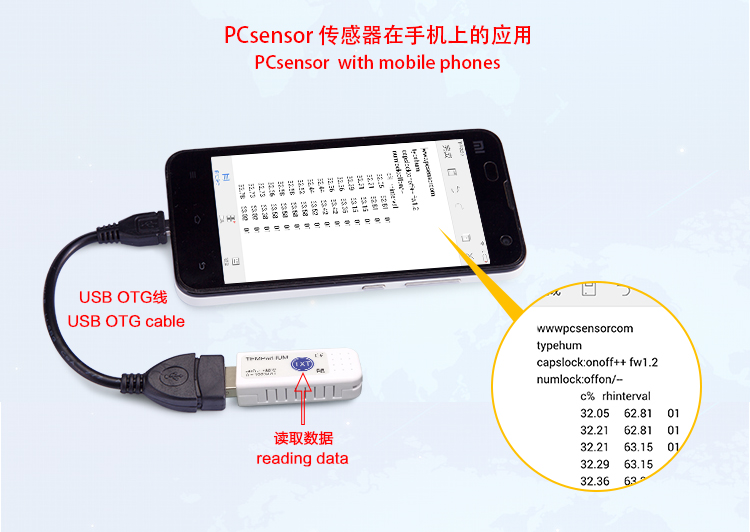 (3) PCsensor USB series products, can be used on the mobile phone through OTG interface line.

How to validate if your mobile phone is in line with the OTG?
A: Use OTG line connecting a mouse or keyboard, see if the mouse is normally used in conformity with the OTG. 
3. INSTALLING INSTRUCTION
Software download link:http://software.pcsensor.com/pc_en.html
a) Install framework , if your computer system is Vista, may be you don't need to install this process. Dotnetfx.exe is framework 2.0 of Microsoft; you can download it from the website of Microsoft;
b) Download the TEMPer v26.5 and install ,then run it.
Plug the Hygrometer into the USB port of the computer to connect it. If you plug it correctly the red light in the device will be turned on. 
5. Operating instruction   (Note: Our software just only support windows system .)
1)      THE TEMPERATURE & HUMIDITY  DISPLAY BOX and MESSAGE FRAME
The Real Time Temperature and humidity will Display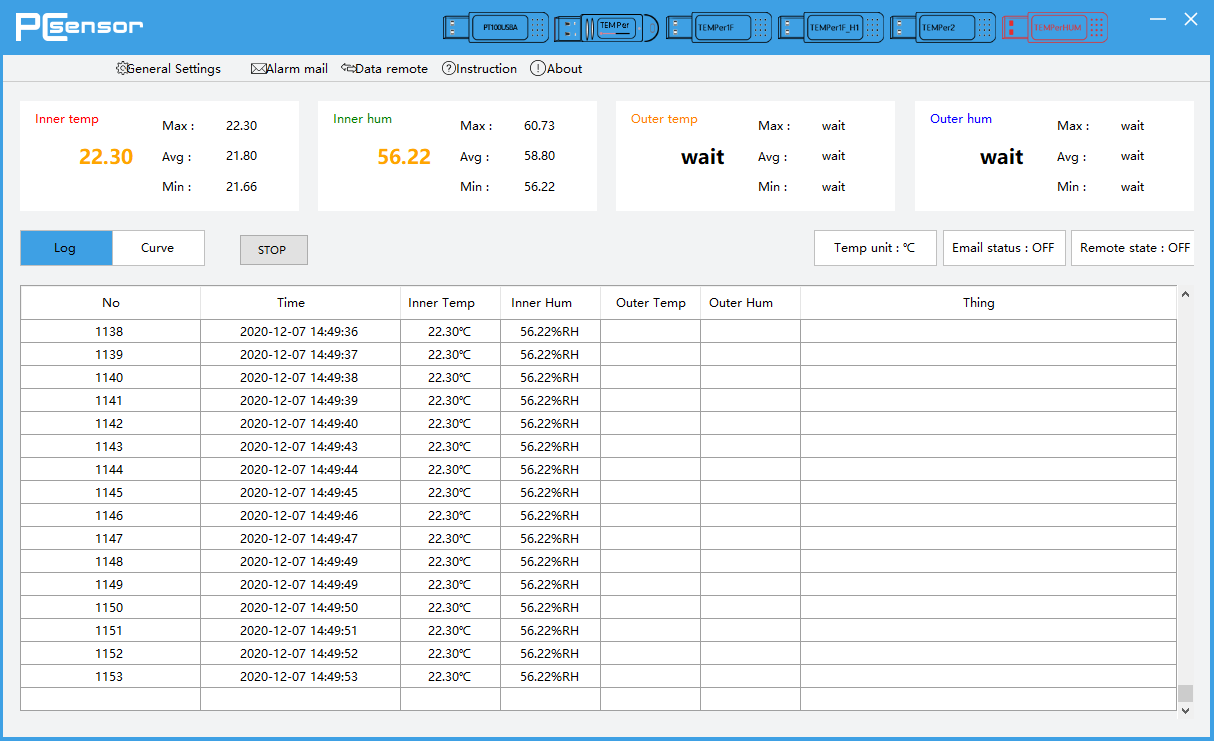 2)   CURVES DISPLAY
These curves can display changes in temperature and humidity in real time.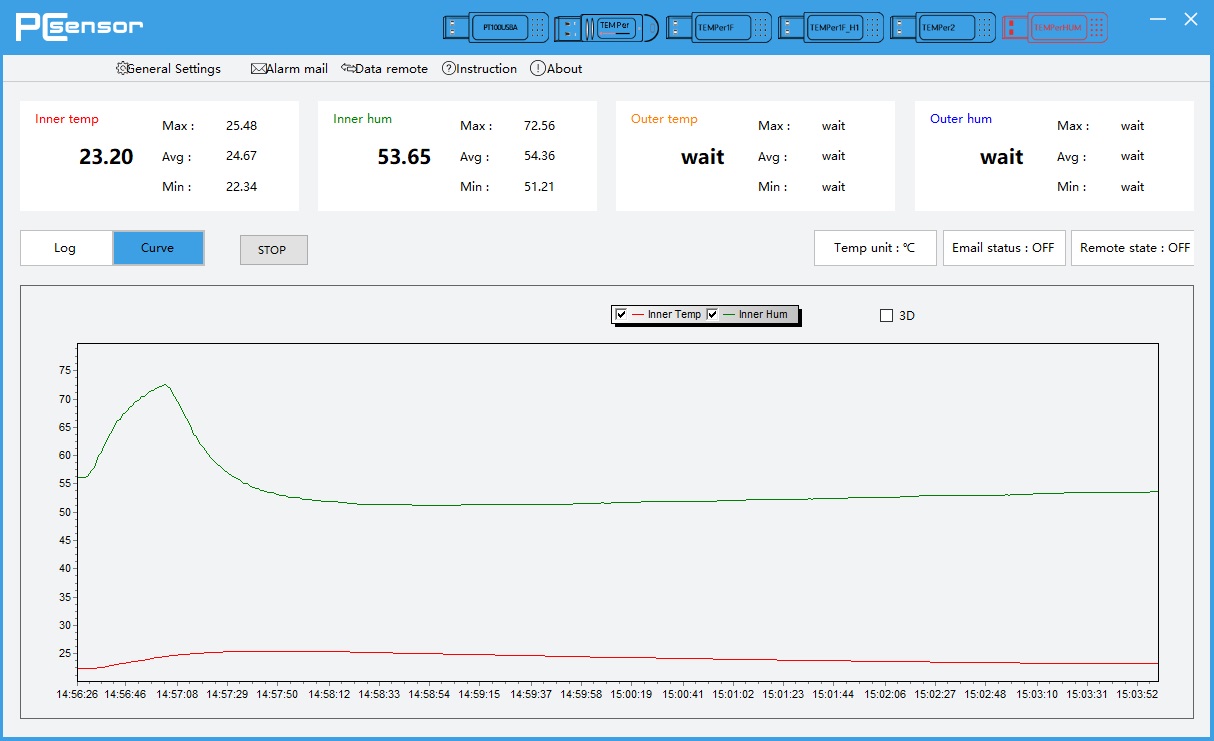 3)      Alarm Mail
Fill in the Related Information of Email and Save it. The Requirement of Send Email: Support POP3/SMTP and Other Server Port. Receive Email you can fill in two.
Related Function:
a) when the Alarm is on, it will send the Email to Specified Email Box Automatically if the Temperature or humidity Reach the Alarm Limit.
b) You can set the Sending Interval, and then it will send the Email to the Specified Mail Box at Set Intervals. (Advise)
c) it can Send Email Continuously to the Specified Mail Box. (Deprecated feature)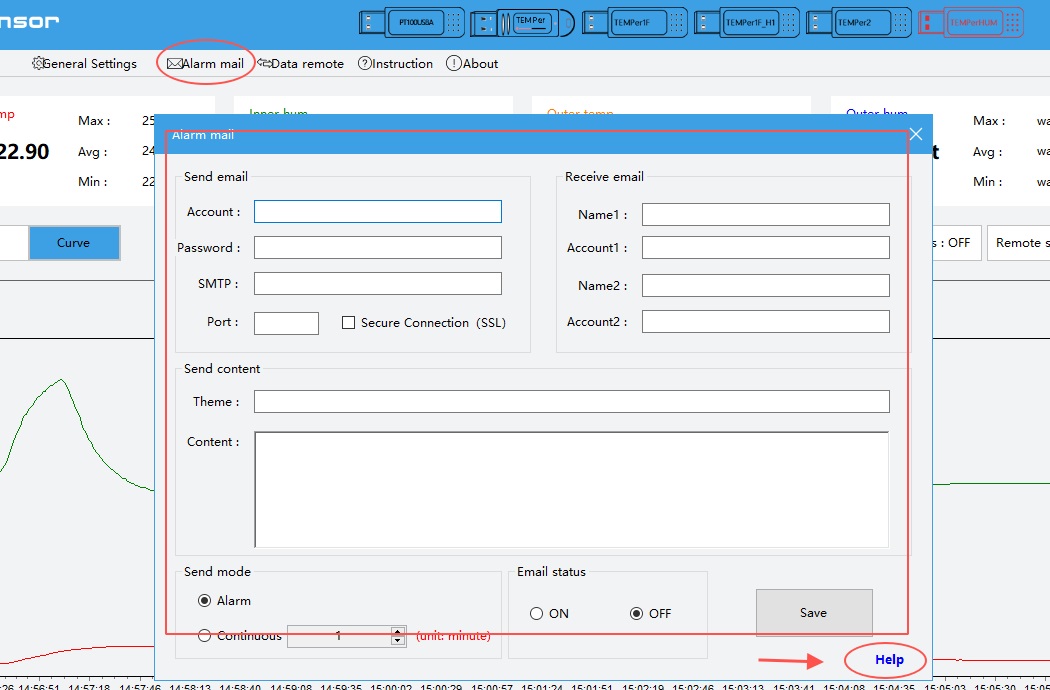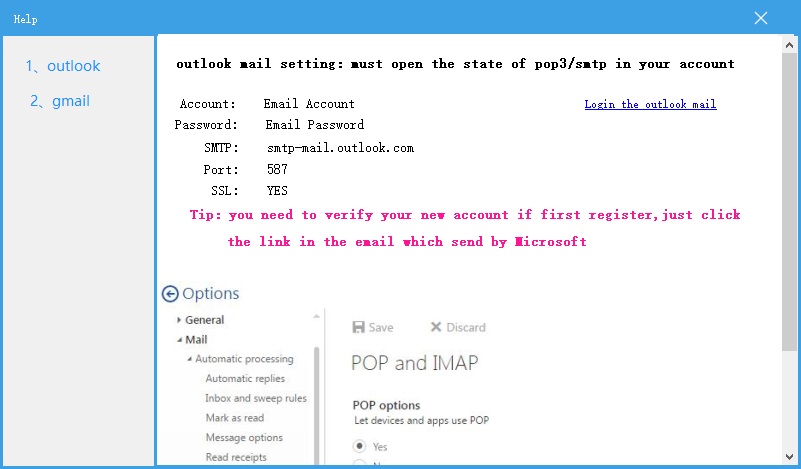 4)Data Remote
you can view the data remote in other computer after you log in the registering account.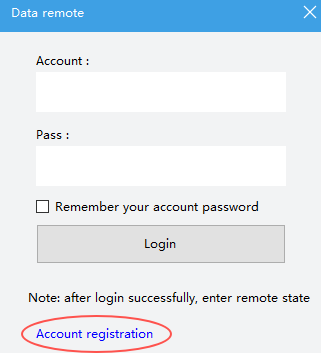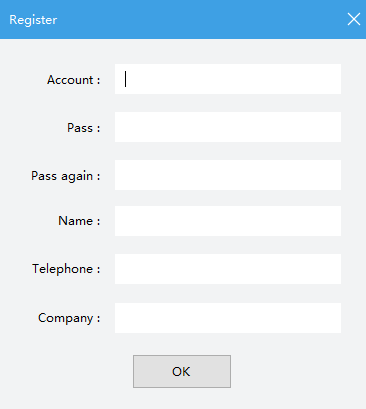 5)General Setting
a) Read interval-Language-Temp unit -Software shutdown mode
b)Calibration
c)Alert setting
d)File saving
e)Voice Alert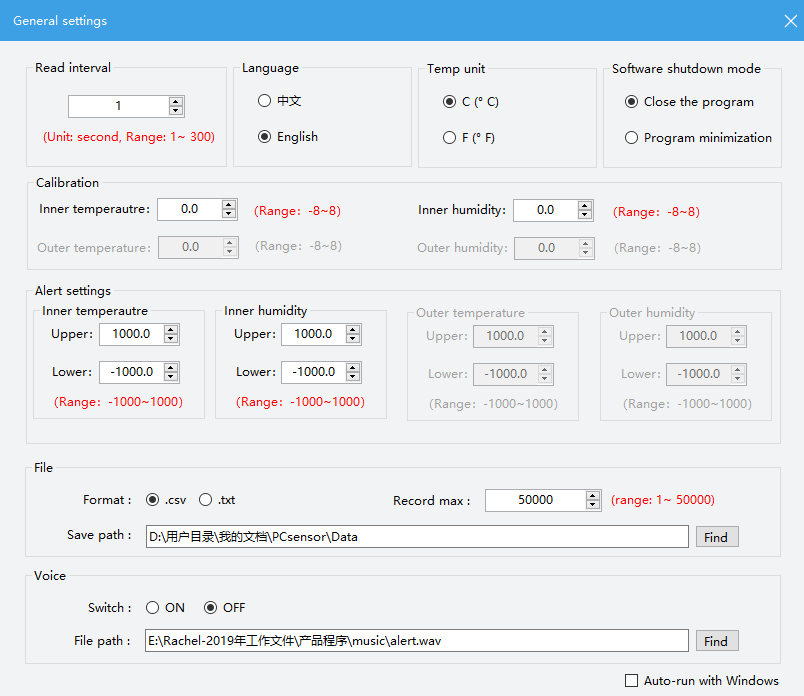 Certificate
Here is the software download link:  http://software.pcsensor.com/pc_en.html
---
Customer Reviews
This product hasn't been reviewed yet.