Android Thermometer High Precision Water and Food Temperature Measurement Equipment Sink Bath Barbecue Temperature Detection (TEMPerOTG)
$48.50$10.75
Product Code: TEMPerOTG
Manufacturer: PCsensor
Stock Level: 964
1. Equipment introduction
TEMPerOTG is an android phone thermometer researched by RDing Tech company. Compatible with all android phones with USB OTG interface. For example: Millet, Samsung, Huawei, ZTE, Lenovo. Temperature measurement anytime and anywhere.
2. Operating instructions
a) Log in www.software.pcsensor.com to download the software.
b) Plug the device into the phone USB Interface
3.Application fields
1) Body temperature measurement;
2) Ovulation temperature measurement
3) Environment temperature measurement;
4) Water temperature/ food temperature measurement;
5) The equipment temperature detection;
6) Tank temperature detection;
7) Bath temperature detection
4. Product photo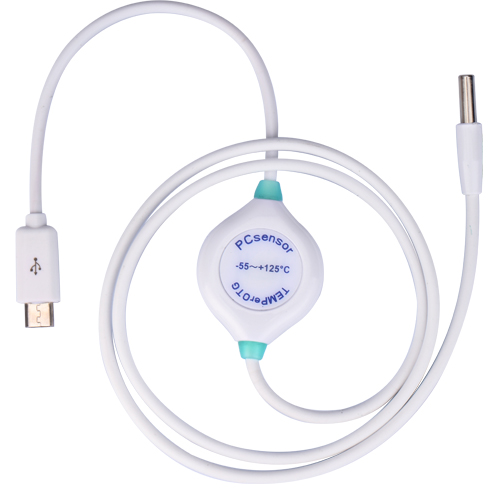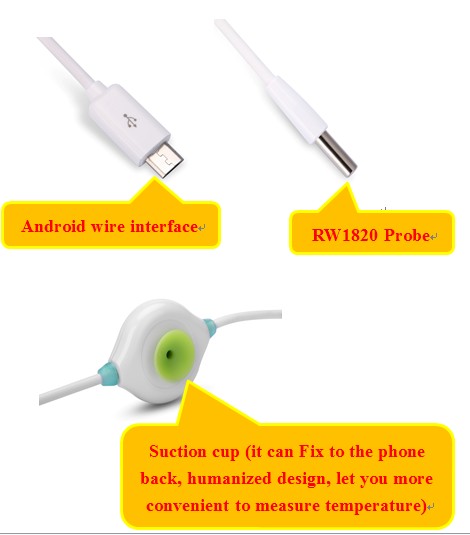 Picture1 TEMPerOTG and Accessories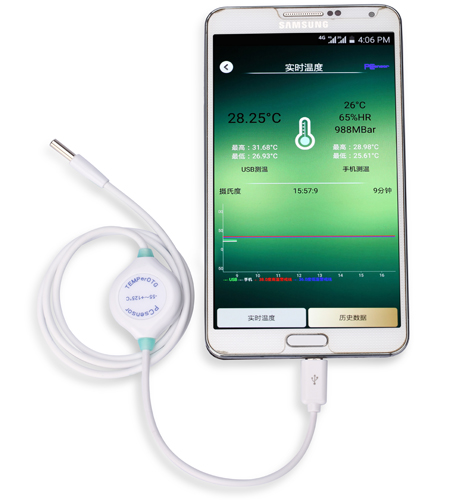 Picture2 TEMPerOTG Connect phone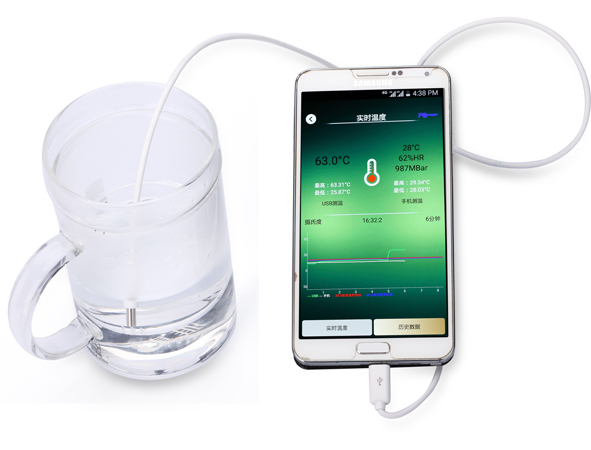 Picture3 TEMPerOTG –Water temperature measurement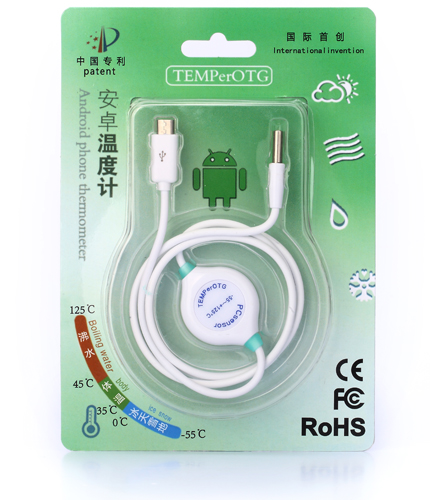 Picture 4  Packing front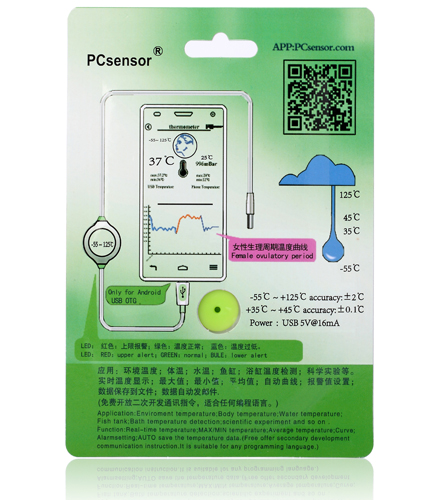 Picture 5  Packing back                        
5. Electrical parameters
1) Probe temperature range:  -55 ~ + 125 ℃; Body temperature range : + 35 ~ + 45 ℃
2) Accuracy: 0.1℃ @ 30 ~ 45 ℃, other +/-2 ℃
3) Support micro OTG USB interfaces;
4) LED indication description:
Red: Above the set temperature;
Green: Temperature normal,
Blue: Below the set temperature 
6. Software instruction
1) Software running
Log in www.software.pcsensor.com  to download the software. Then, Plug the device into the phone USB Interface. As follow picture 6
2)Measuring Mode
A) Body TEMP: Can always measure body temperature of adults and children. Safety, Convenient and Quick. Anytime and anywhere understand you and your family's health.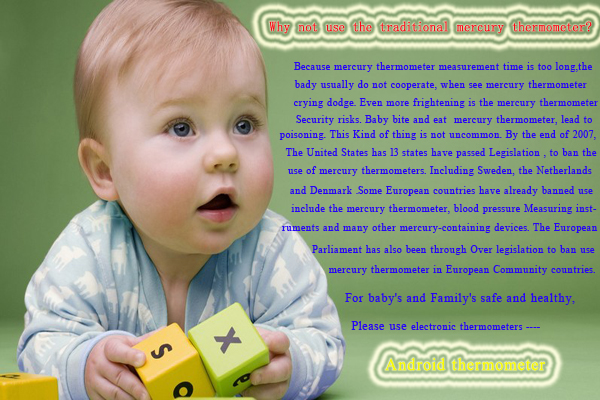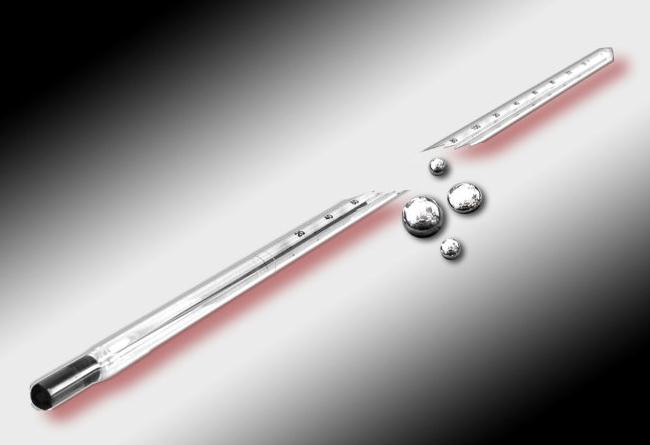 Temperature Knowledge

B) EnvironmentTEMP: Can measure the temperature of the surrounding environment and equipment at any time. Such as: warehouse,equipment,bath crock,Office,bath crock,food,water temperature,machinery and equipment, etc
C) Best body temperature: Can measure the temperature of the women's ovulation. Learn the ovulation period at any time. Be a good Mother!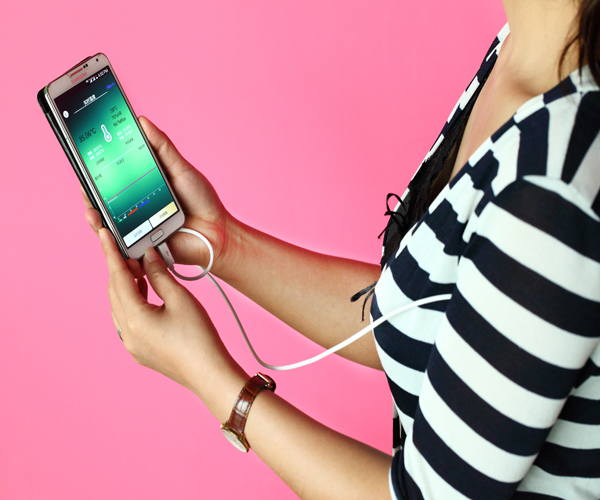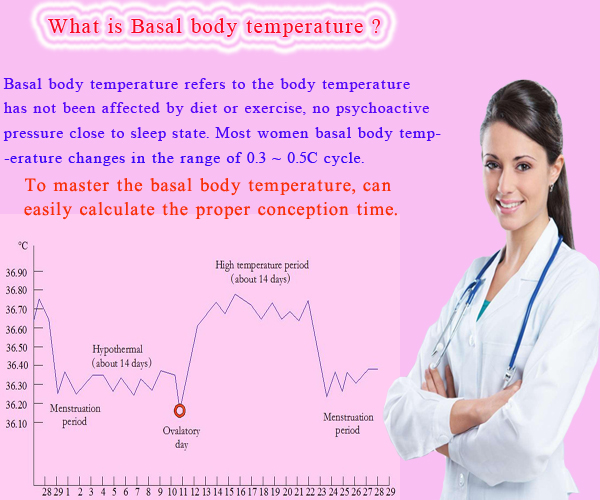 Click" Measurement mode" to enter, and then add the "Nickname". As follow picture 7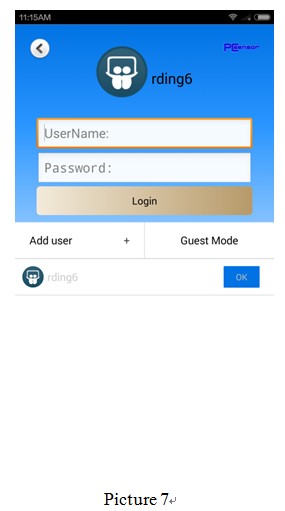 3)Real-time temperature record (As follow picture 8).
Real-time temperature display; real-time curve; maximum value, average value, minimum value; Start time ; total use time.
4) Setting (As follow picture 9)
(a) Language: Chinese / English; (b) Unit: C / F; (c) Alert Temperature: the upper limit (upper limit hysteresis), the lower limit (lower limit hysteresis) (d) Timing measurement clock; (e) Mailbox alert; (f ) SMS alert; (g) Calibration value; (f) Record interval, etc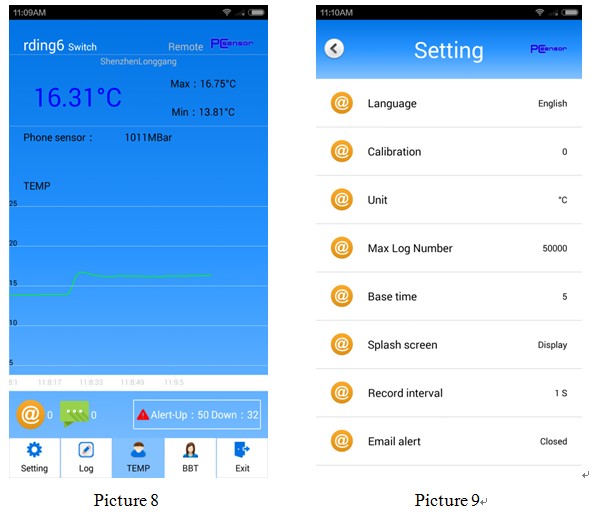 5) Temperature alert mode
A) Mailbox alert (As follow picture 10 & picture 11);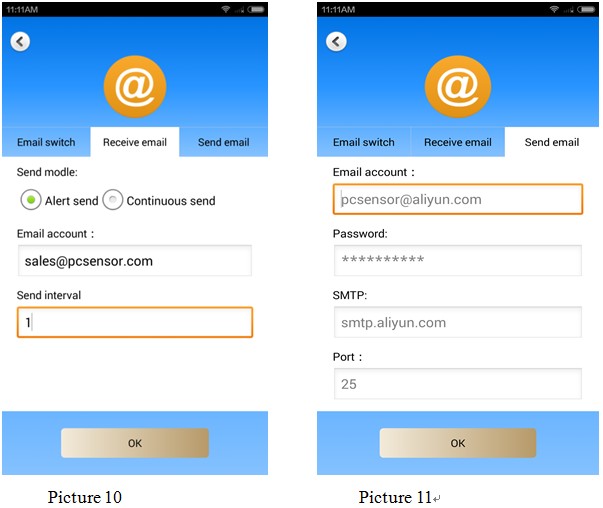 B) SMS alert (As follow picture 12)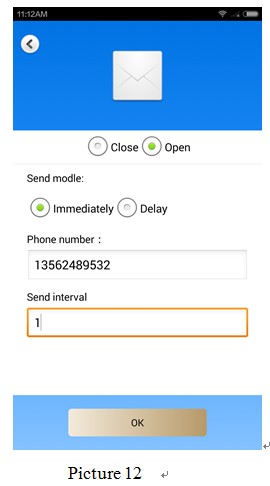 6)Data storage
All temperature measurement data will be automatically stored according to user name in the phone; Store formats: log form (As follow picture 13 &picture 14)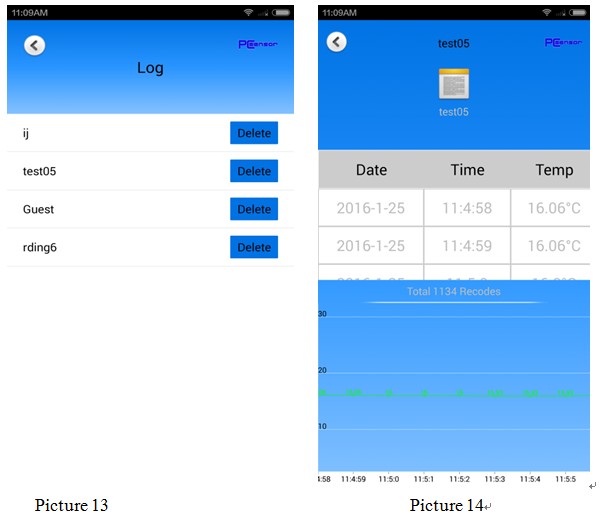 7) Help(As follow Picture 15~ Picture 18)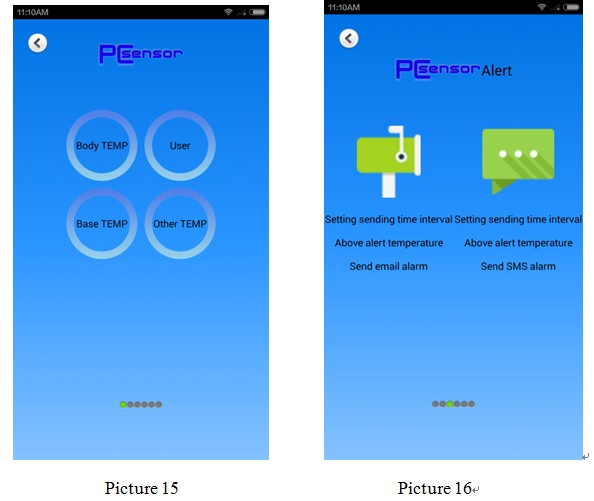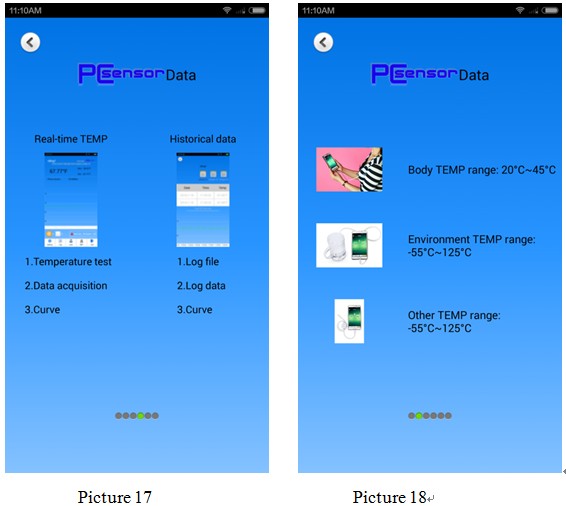 7. Packing list

8. Science knowledge
What is USB OTG? If your mouse or keyboard can be used on mobile phones,via USB OTG converter. it indicates that your phone's USB interface is USB OTG. Only with USB OTG android phone can run TEMPerOTG and its software.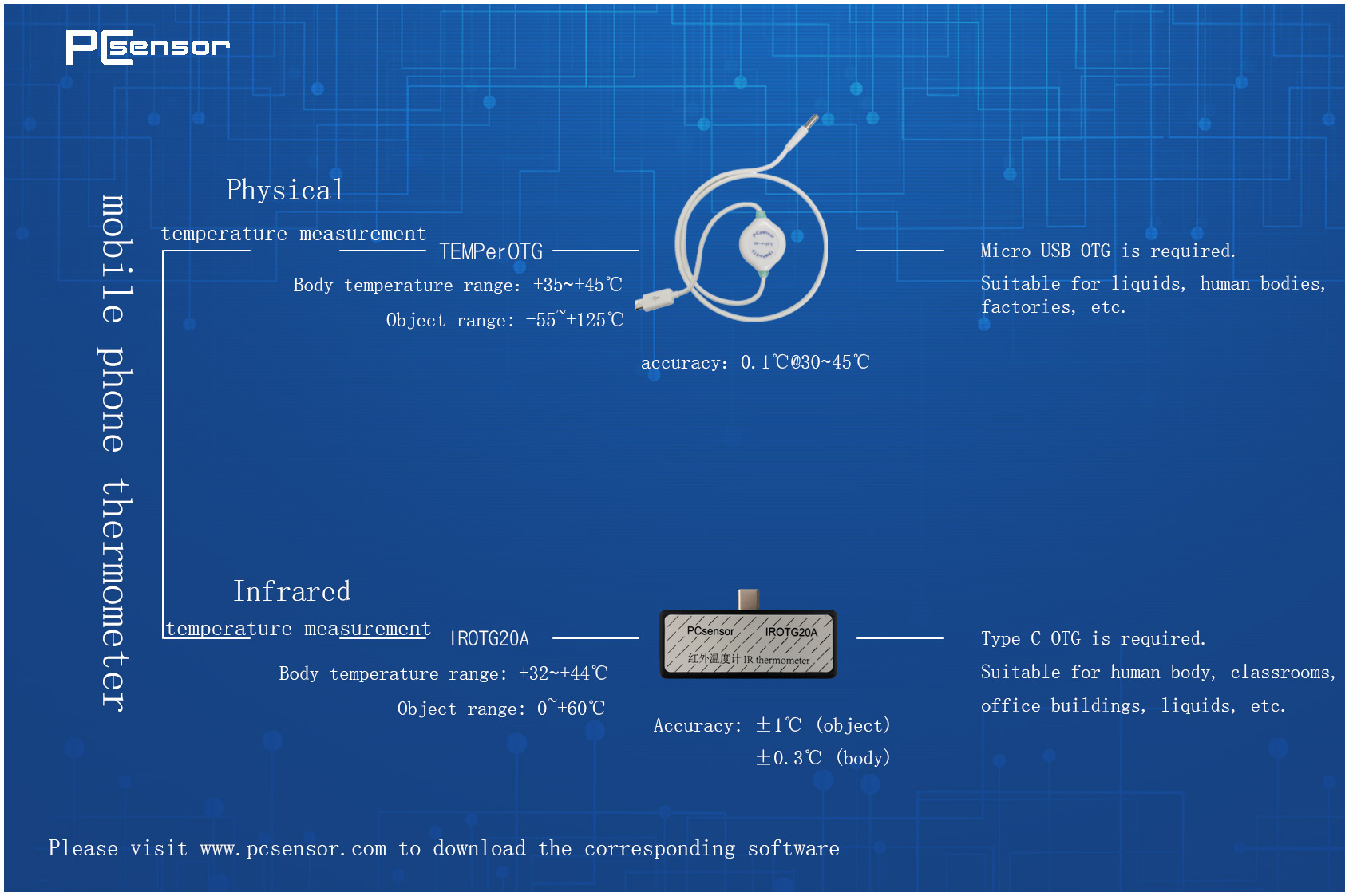 ---
Customer Reviews
This product hasn't been reviewed yet.