Hot Keys!6 Keys,Shortcut Keyboard For win7 syetem(HK_6)
$58.50$18.58
Product Code: HK_6
Manufacturer: PCsensor
Stock Level: 358
1. Description
Handheld USB keyboard, its six keys can be defined as any keyboard keys or key combinations, mouse, string end +.Any one of the Key on the standard computer. Some shortcuts in Windows 7 often can liberate our fingers by using our products, convenient and efficient. A few keys can be defined as a button to realize its function via software setting, so amazing, isn't it?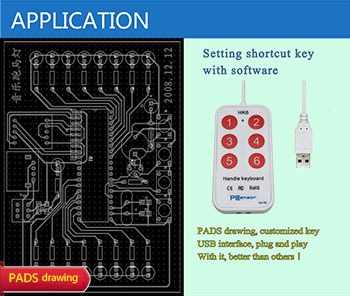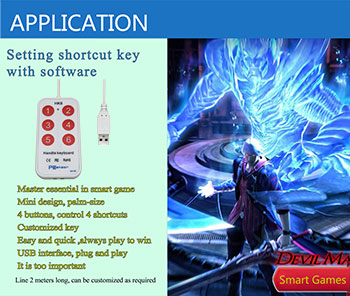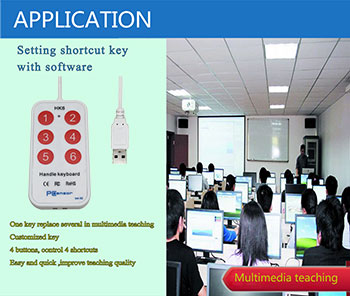 Common Windows 7 shortcuts  in application showed as below:
Alt + F4   ( close the current project or exit the application)
Alt + space ( open the window of the shortcut menu )
Alt + Tab  ( the current operation of the switch in the window)
Shift + Delete  (Delete selected projects directly)
Ctrl + N      (open a new window)
Ctrl + Shift + N   ( new folder )
Win + G   (switch between the Gadget on the screen)
Win + D  ( display desktop, minimize all Windows)
Win + E   ( open the resource manager)
Win + F   (explorer search results)
Win + L   (Lock your computer ,back to the login window)
Win + R   (open the run window)
Win + T work, Alt + Tab
Win + U  (open the control panel , Easy access to the center)
Win + Break  (open the system properties control panel)
Ctrl + Shift + Esc   (open the task bar manager)
2. Function & Feature
(1) Product for USB interface standard HID keyboard devices, can run on Windows, Linux, MAC.
(2) 6 keys, respectively, can be defined as any Key or combination, a string on the keyboard, mouse, string end +. Any one of the Key,  and other functions.
(3) The keys can be changed by setting software keys, the software only support Windows. If there is need for using in Linux and MAC , you need to set keys in the Windows system, then it can be used in Linux, MAC computer , easy and convenient!
(4) The line length: 2 m, users can buy their own good quality USB extension length;
(5)CE/ FCC/ ROHS certification, unite states patent, pass European patent testing certification .
3. Operating instruction   (Note: Our software only support windows system .) 
Note: software is only used for modify button function. After configuration sucessfully . you don't need running the software when using the device.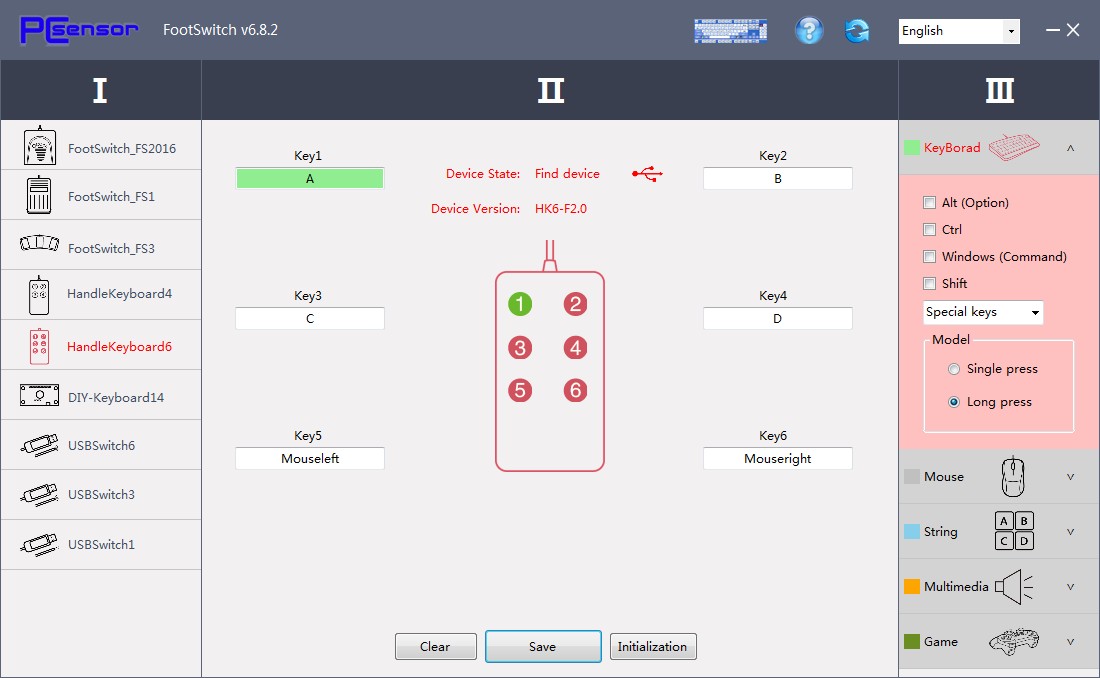 4. product  photos: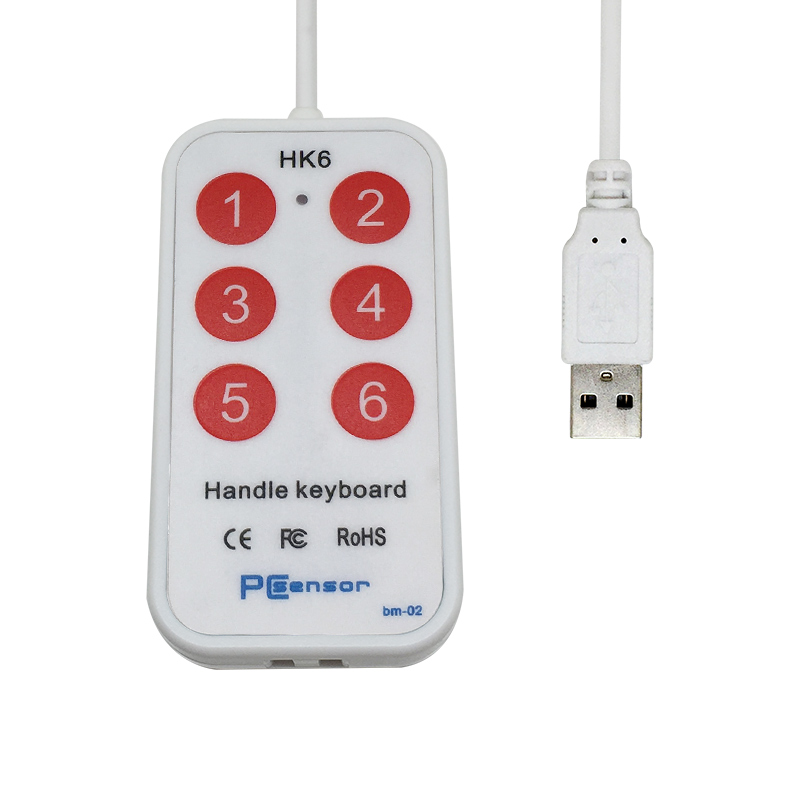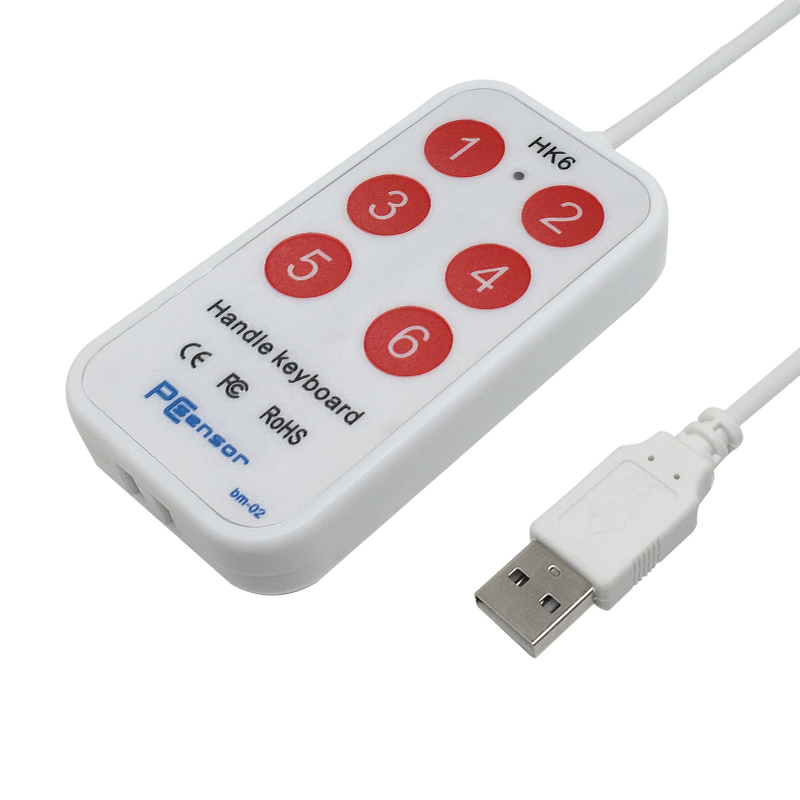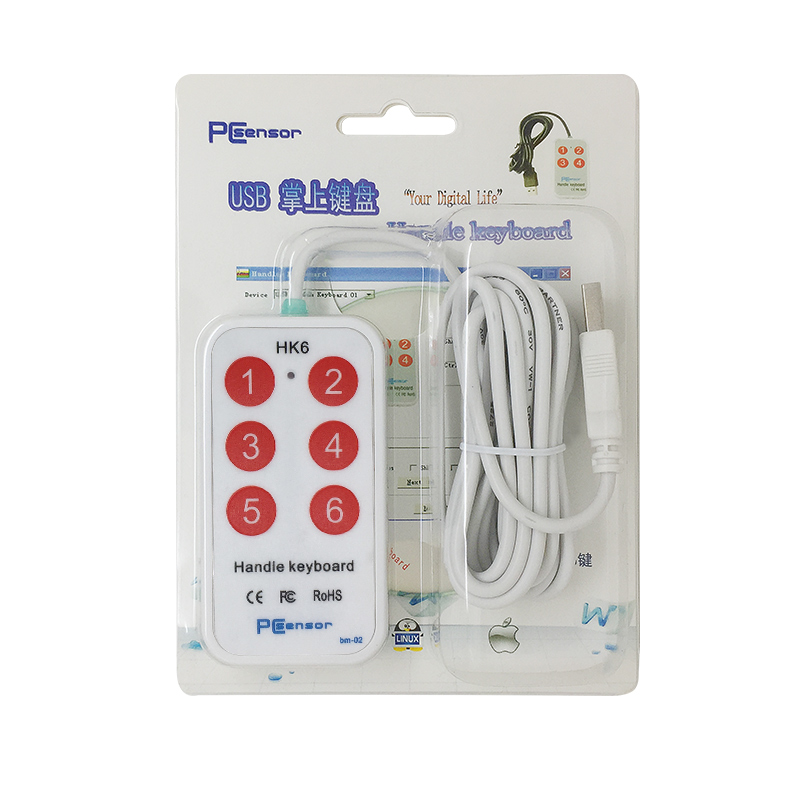 Packing_front
Product Type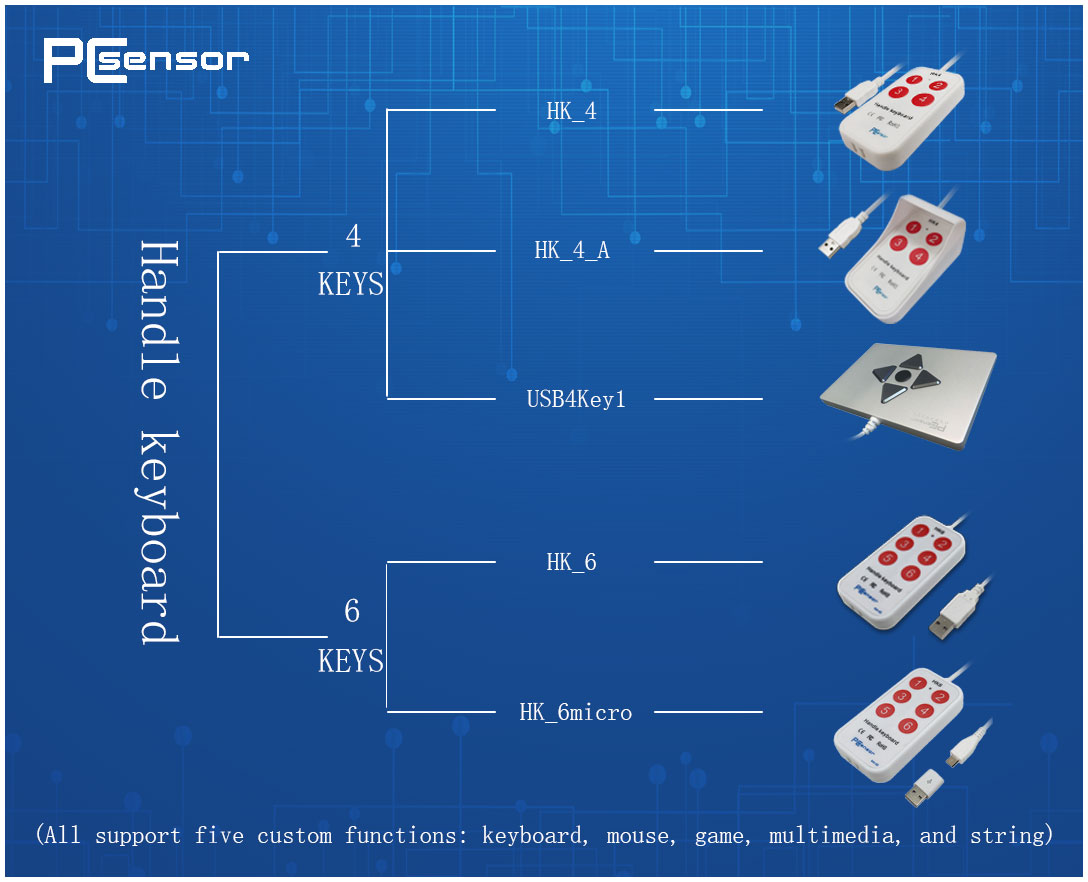 5.Certificate
 Note:If you want to download the latest software, please click here:http://software.pcsensor.com/
---
Customer Reviews
This product hasn't been reviewed yet.